How to Change your Credit Card Billing Information
You purchased Soliloquy but while you can't wait to renew your subscription, your credit card is expiring (or you need to change the credit card for some other reason).
No worries, you can update your credit card information in just a couple of steps.
Step 1 – Login to your Account
First, you'll want to login to your Soliloquy Account. Once logged-in, from the Member's Area Dashboard you can select the Update Payment Method option from the Actions column.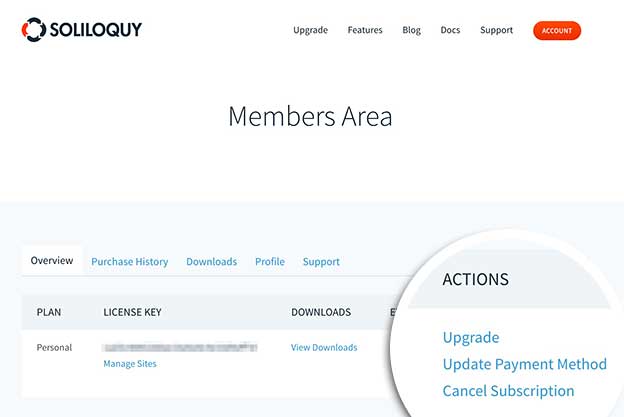 If you purchased your license with PayPal you wouldn't see that button to update your details. You would need to go through PayPal to update your credit card details. To update your credit card, log into PayPal and go to your profile. Once you're there, click the My Money menu option from the left and you can update your credit card details within PayPal.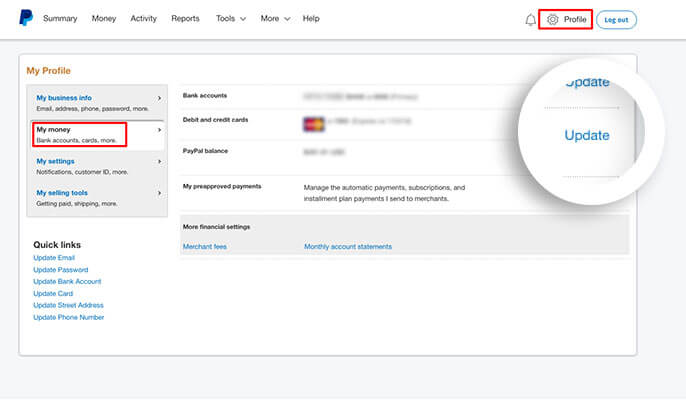 Step 2 – Update Payment Method
On the next screen you'll see a form you can complete with the new billing information you wish to use for your subscription.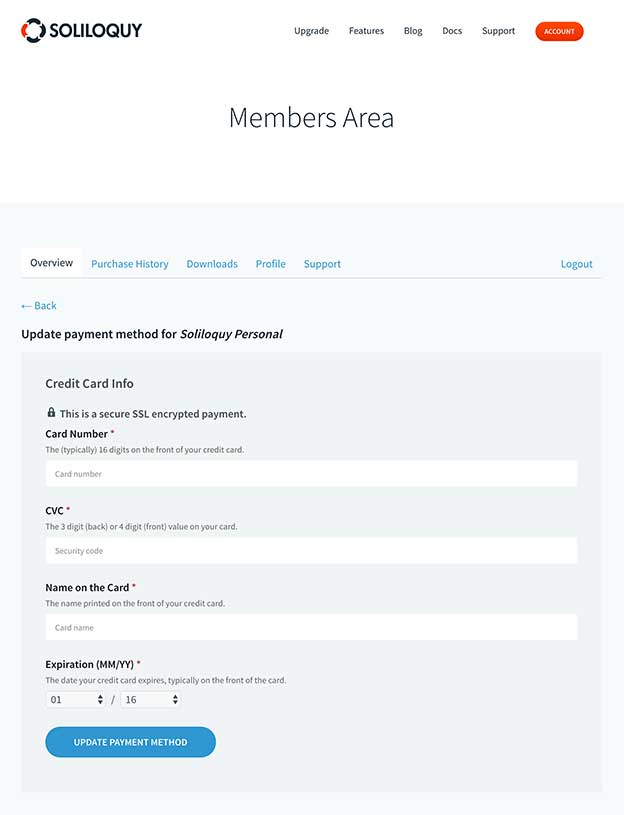 Complete the form and select the Update Payment Method button to apply the changes to your account.
That's it! You've updated your billing information which will be used when your license auto-renews at the end of its current term.