How to Create an Invoice in Soliloquy
You've purchased Soliloquy and you love it! We know, we think it's great too. But you may be wondering, "How do I create an invoice in Soliloquy?"
Step 1 – Log into your Account
To print an invoice, first log into your Soliloquy account.
Step 2 – View Purchase History
Once logged in, navigate to the Purchase History tab. Here you'll see a list of all of your Soliloquy license purchases. Select the Generate Invoice link next to the purchase you want to create an invoice for.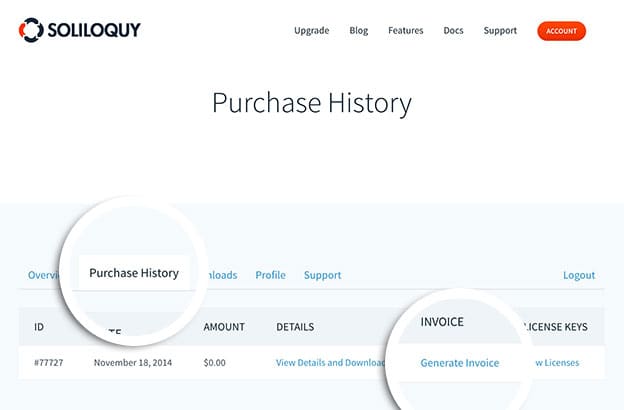 Step 3 – Add Your Details
Next, you will be brought to a screen where you can insert all the invoice information that you require. Go ahead and fill out all appropriate fields you require then select the Save Billing Details & Generate Invoice button.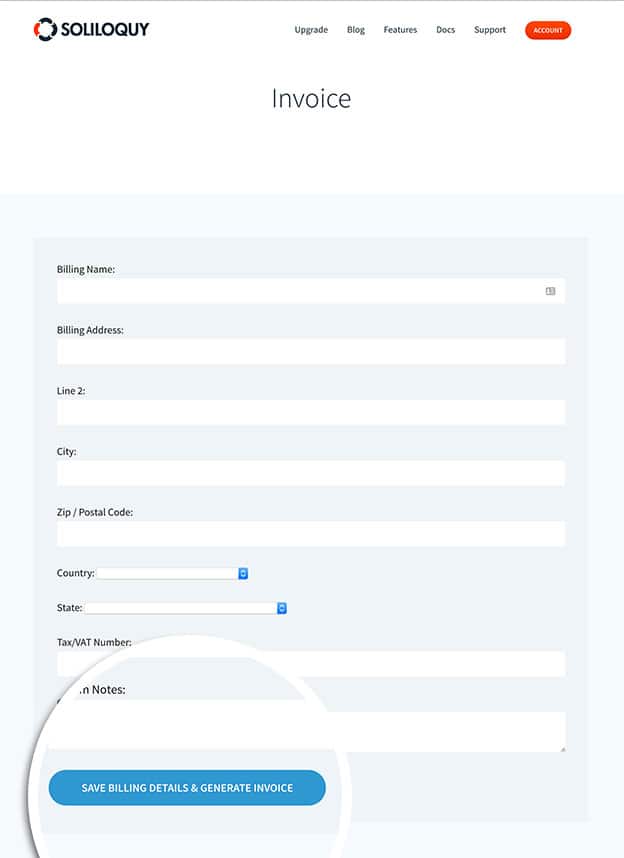 Step 4 – Print Your Invoice
You will then see your generated invoice, which will appear similar to the image below.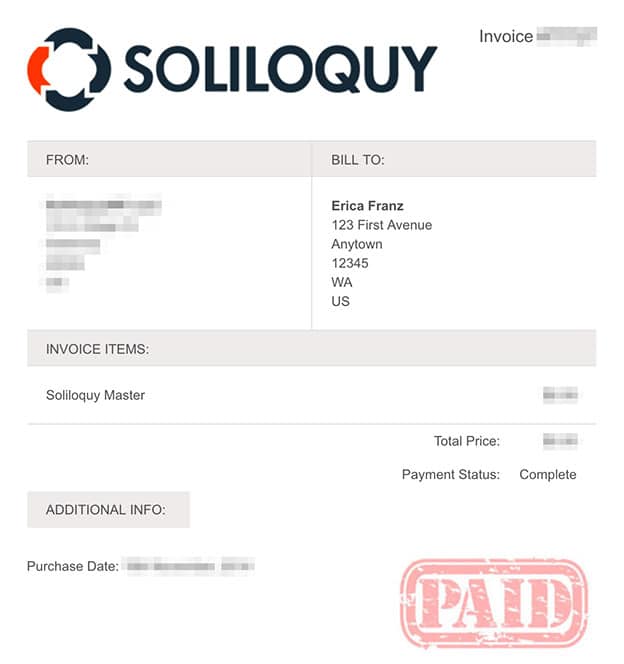 Go ahead and print that page and you're all set! You've just created an invoice in Soliloquy in under 3 minutes!