How to Upgrade Your License
Would you like to upgrade your license for Soliloquy? You can easily do this in 3 short steps. We'll walk you through each step.
---
Step 1 – Login to Your Soliloquy Account
The first step to upgrade your license for Soliloquy is to log into your Soliloquy Account.
Once logged-in, under the Overview tab you'll want to select the Upgrade link.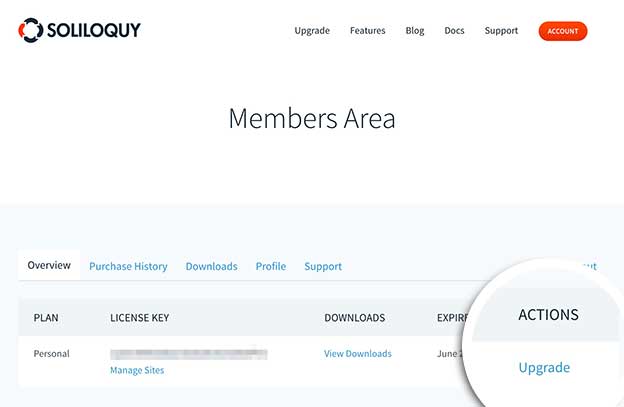 Once you do that, you will be brought to the upgrade page.
Step 2 – Upgrade Your License
Select the license level you need and click Upgrade.
All upgrades are pro-rated, meaning that you'll only pay the difference between the 2 licenses but that amount is also pro-rated based on the time you have left for your current license.
Step 3 – Refresh Your License Key
Once you've upgraded your license, head over to the WordPress Admin » Soliloquy » Settings screen and select the Refresh Key button.
When you click the Refresh Key button, you'll see the new license level appear on the Settings page.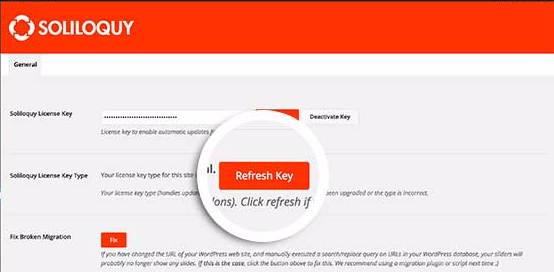 Congratulations, you have upgraded your Soliloquy license!
There are many things you can do with Soliloquy. Check out our documentation for the addons now included in your upgraded license!