How to Upgrade Your License
You have bought a Soliloquy license, but now after you've tested it out you've realized you want more functionality out of Soliloquy. If you're looking for usage on more websites, or access to additional Addons, you'll want to follow this guide to upgrade your Soliloquy license.
---
First, log into your Soliloquy Account. Once logged-in, under the Overview tab you'll want to select the Upgrade link.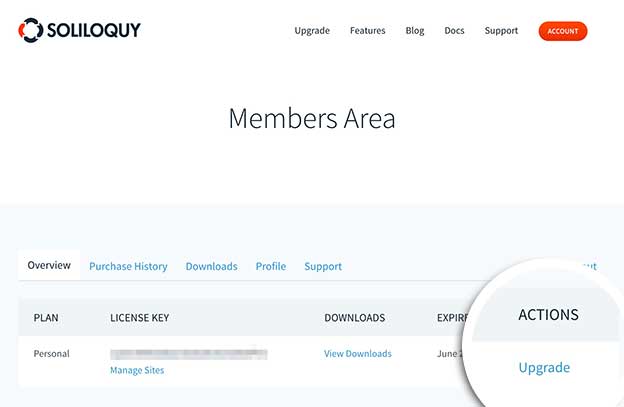 The next screen will provide you with your upgrade options. The upgrade cost is pro-rated. It's based on the price difference between the license you currently have and the license you're upgrading to as well as the time you have left on your current license before it renews.
Choose your payment method and complete your license upgrade. 
After your upgrade purchase has been completed, navigate to the WordPress Admin » Soliloquy » Settings screen and select the Refresh Key button.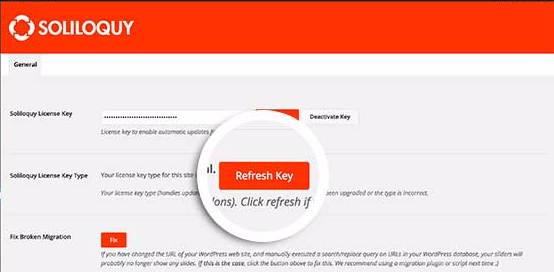 Congratulations, you have upgraded your Soliloquy license!