How to Add Links to Slides
With Soliloquy, you can do more than just display images, you can also add links to your image slides. It is really simple to do so let's get started.
Step 1 – Create or Edit Slider
The first step is to create or select a slider to edit.
Step 2 – Edit Slide
Next, from the slider edit screen's Slides tab, select the pencil icon for a slide to edit the slide metadata.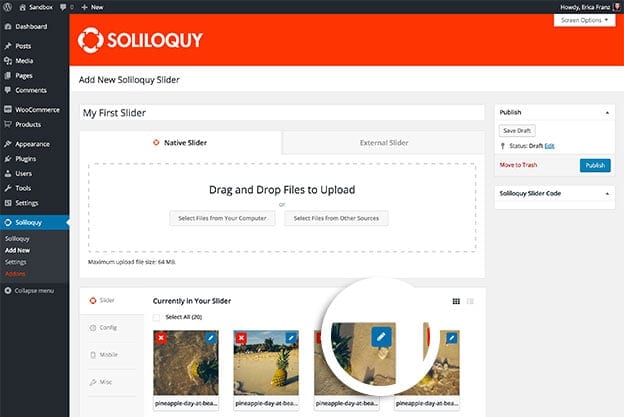 Step 3 – Add a URL
In the Edit Metadata lightbox you can enter a URL to link your slide to: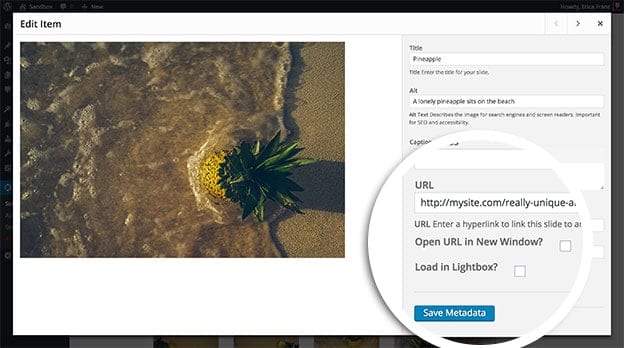 Publish or update your slider and that's it, your slide will now link to a custom URL!