Featured Content: Change the Continue Reading Text
Would you like to change the Continue Reading text on the Featured Content Addon. This is very easy to do and we'll show you how!
---
Setup
Step 1 – Create or edit your slider
Your first step is to create a new Featured Content slider or edit an existing one. If you need assistance, please review our documentation on creating a Featured Content slider.
Step 2 – Set the Continue Reading text
Once you've configured your settings for your Featured Content slider, scroll down to the bottom of the page on the Slider tab and you can set the text you wish to display for the the Read More Text.
You'll first need to check the box to Display Read More Link? and then set the Read More Text to what ever you'd like. It defaults to Continue Reading until you've changed this in the slider.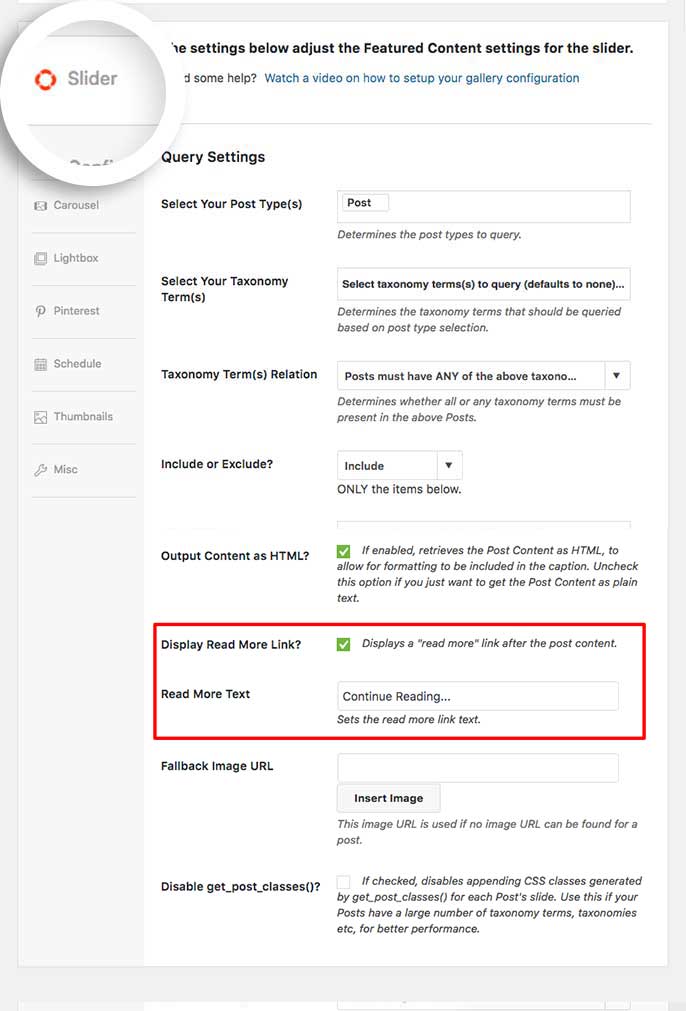 Step 3 – Publish or Update your slider
Finally, click Publish or Update on your slider to save the changes.
And that's it! You've now changed the default Continue Reading text to something more effective for your site.
Would you like to customize the Featured Content slider further? Take a look at our article on How to Display Date, Author and Categories on your Featured Content slider.
---
FAQs
Q: Why isn't my text showing?
A: Make sure you've enabled the Display Read More Link? checkbox or the text will not show.