How to Create a Slider Widget
Would you like to add a slider to any widget area on your site? Soliloquy sliders can be added to any widgetized section of your site using the Soliloquy widget. This tutorial will show you how to set this up.
Setup
Step 1 – Navigate to the Widgets Screen
From the WordPress dashboard, hover over the Appearance menu item in the left sidebar menu, then click the Widgets sub-menu item.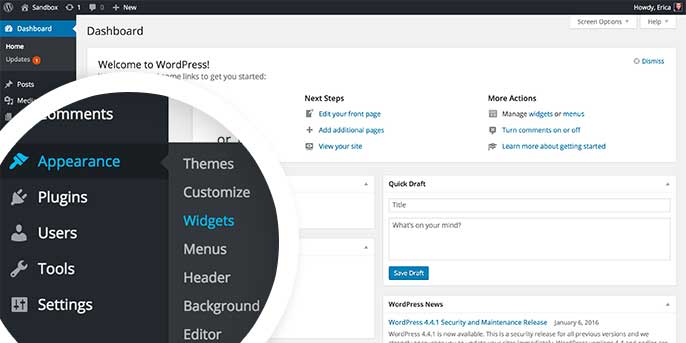 Step 2 – Add Your Soliloquy Widget
Locate your Soliloquy Widget in your Widget Menu from the available widgets on the left and select where you want the widget located.
Click Add Widget as shown below.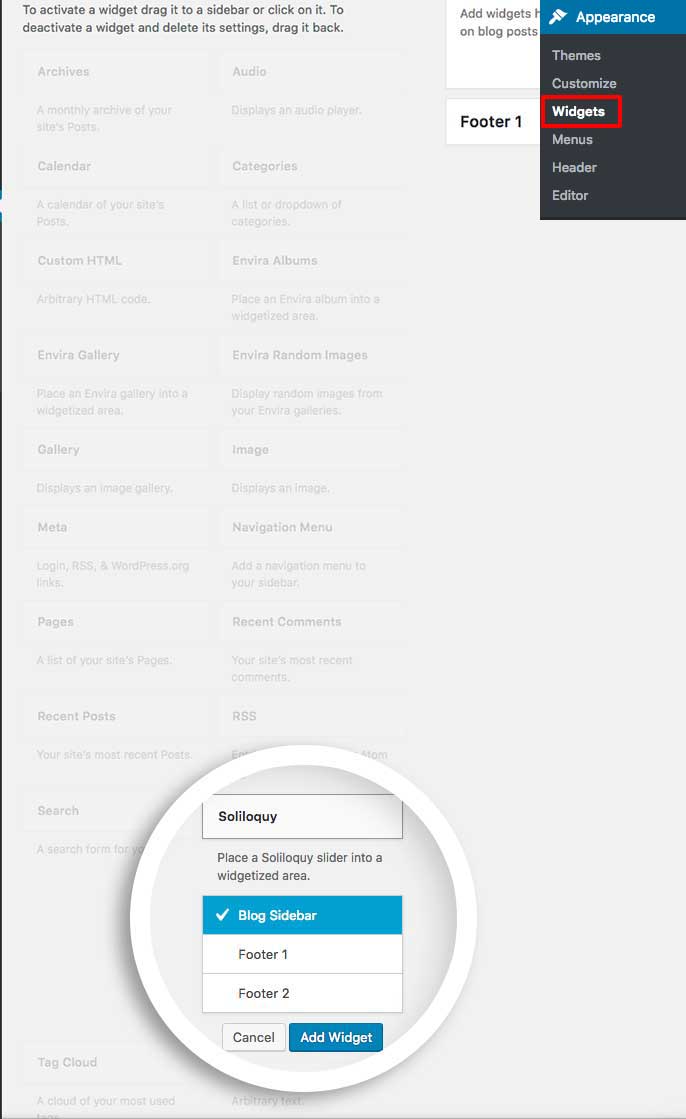 Step 3 – Save Your Soliloquy Widget
Give your widget a title, select your slider and then click Save to save the widget in place.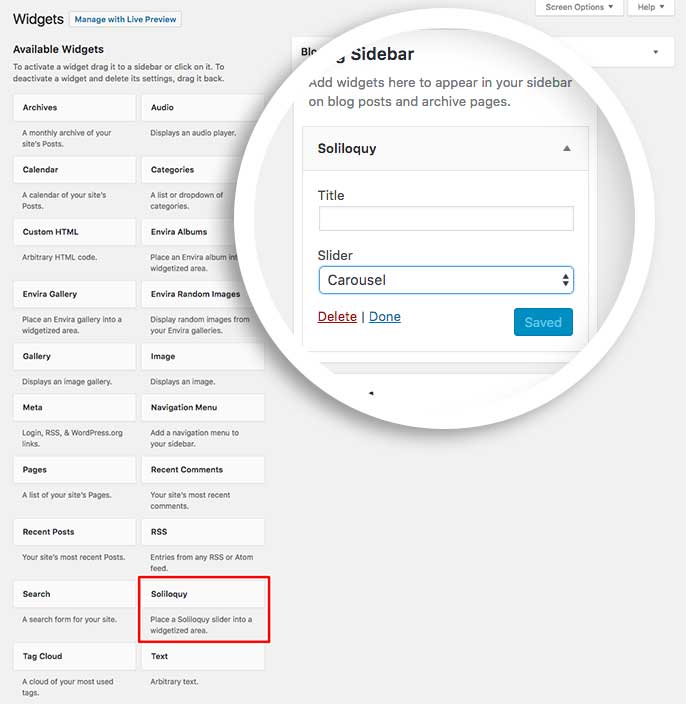 And that's it! You can now use widgets to add your slider to your pages. Would you like to change the view of your slider images when editing your slide? Take a look at our article on How to Sort Slides by Grid or List View.
---
FAQs
Q: Why isn't my slider showing?
A: If you have a slider on the page and you're trying to use the same slider in a widget, the slider won't duplicate. Each slider on the page must be unique and have a unique ID.