Sort Slides by Grid or List View
In many cases you want to change the view of your slides.  Some users like a list view, while other users prefer the grid view.  With Soliloquy we like our users to have the option to choose between the two.
Step 1: Select a Slider to Edit
Choose the slider you want to edit from the Soliloquy list screen.
Step 2: Select the 'Sort Slides' icon
From the Slider edit screen, within the Slider tab you'll find two icons in the upper-right hand corner which you can use to control the sorting of your slides.
Select the left icon to sort your slides into 'Grid' view, or select the right icon to sort your slides into 'List' view.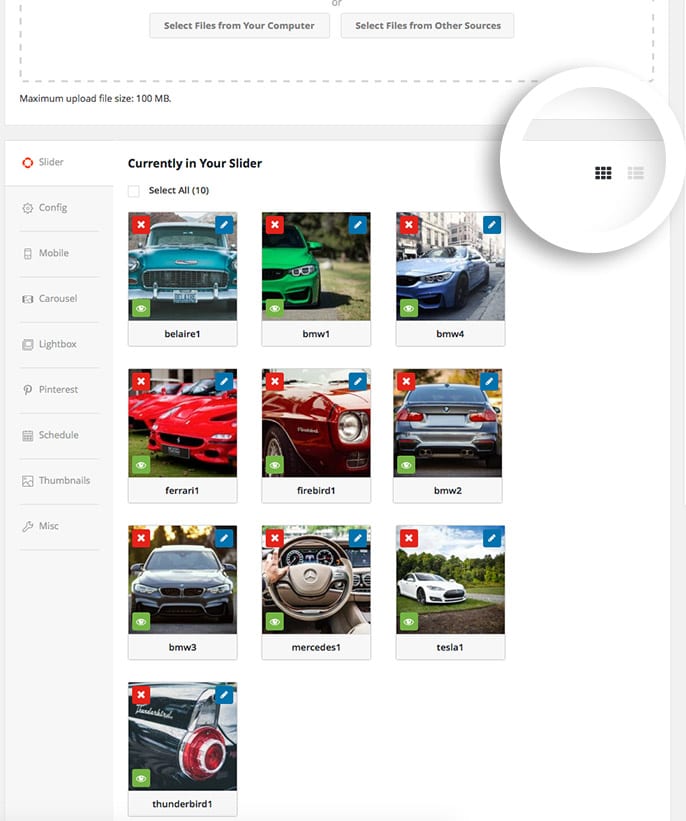 Step 3: Update the Slider
Finally, to save the new sorting for your individual slider, select the Update button for your slider.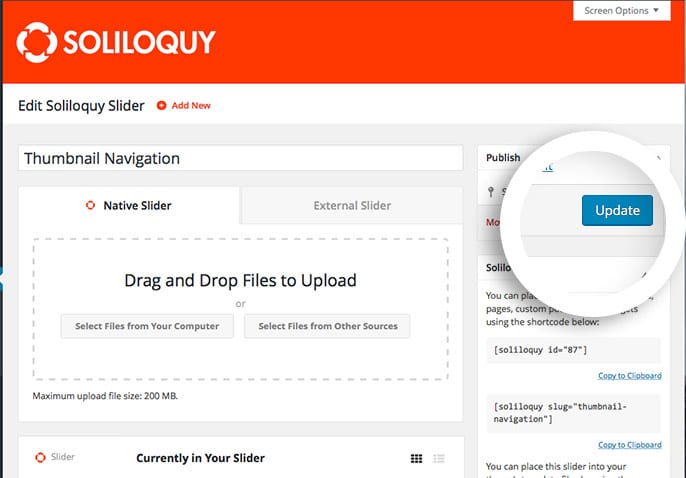 Each time you edit this particular gallery, that view will be shown in the view you selected when you updated the Slider.
---
FAQs
Q: Can I set a specific default sort setting for all my sliders?
A: By default, when you activate the plugin the view it is set to 'Grid', but you can easily change this.  Just go to  Soliloquy > Settings.  On the "Default View Position" (from the dropdown) just select 'List' and click the 'Save Settings' button.  All current Sliders (and future Sliders created) will be have the 'List' view by default, rather than the 'Grid' view.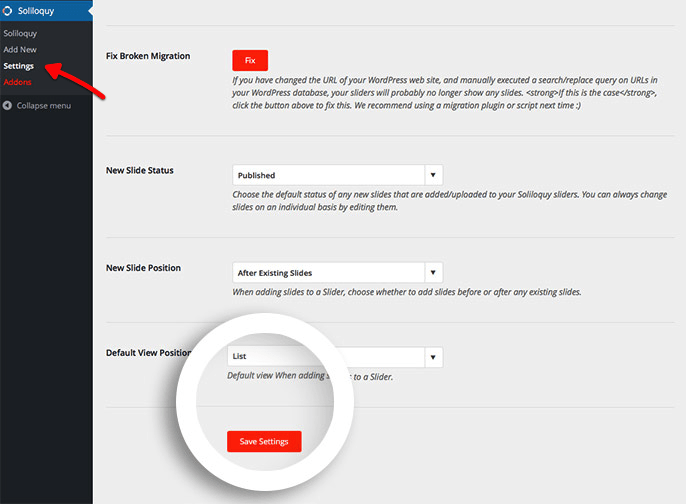 ---