Force Autoplay on Slider Interaction
Note: This document is relevant only if you have enabled the Autostart Slider? option in the Config tab of the slider edit screen to enable autoplay for your slides.
You can easily control whether your slider's autoplay functionality pauses on hover or navigation from within the slider edit screen.
From the slider edit screen, navigate to the Config tab and disable the Pause on Hover? and Pause on Navigation? options: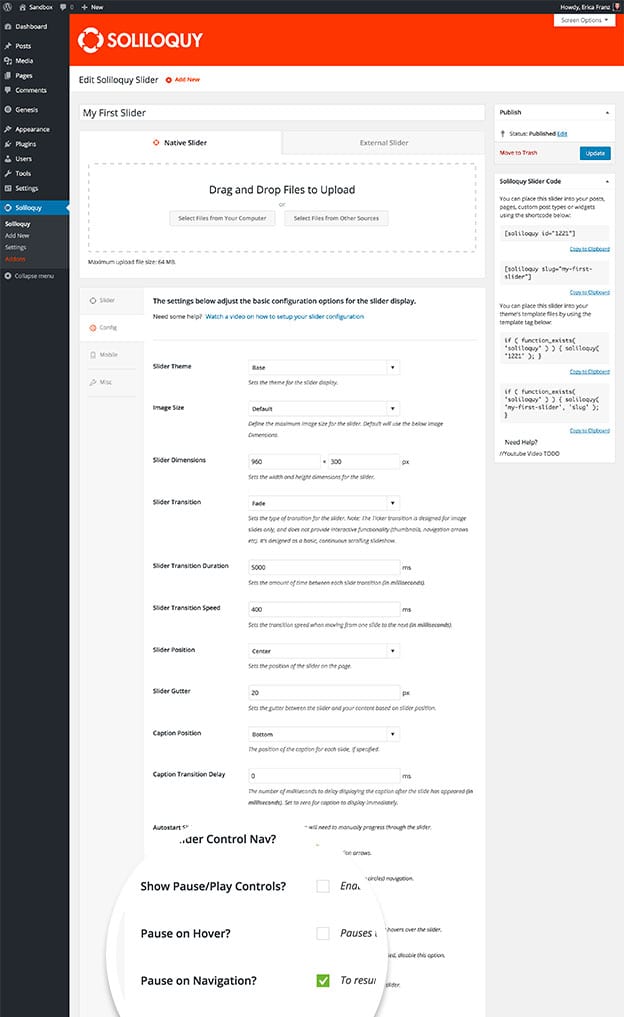 Save the changes and your autoplay slider will now continue autoplaying even if the user hovers or navigates through the slides!