How to Import and Export Sliders
Would you like to import and export sliders from one site to another using Soliloquy WordPress plugin? We'll walk you through each step!
Setup
Step 1 – Edit the slider
First you'll need to edit the slider you want to export. From your WordPress admin, click the Soliloquy menu option from the left to see a list of your current sliders. Then click the slider title to edit the slider.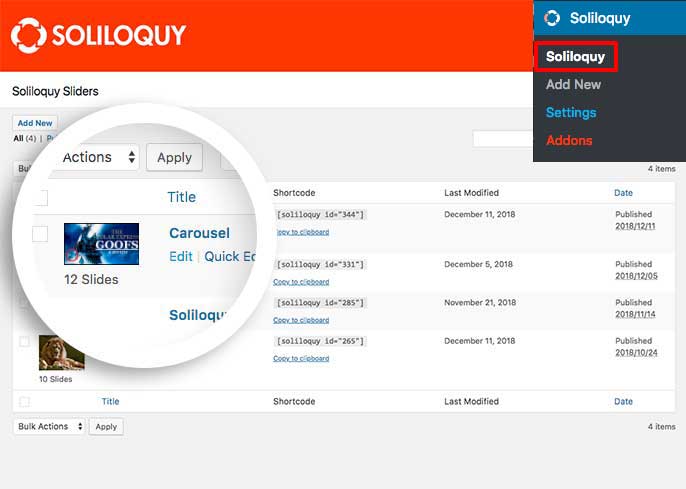 Step 2 – Export the slider
Next, click the Misc tab and then click the Export Slider button to export a json file of the slider.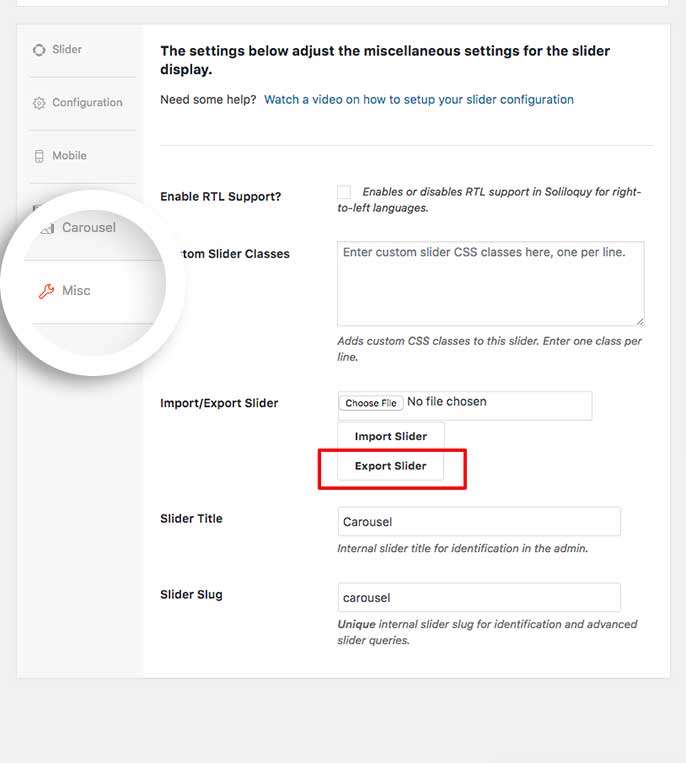 Step 3 – Create a new slider
Then create a new slider by clicking the Add New menu option from the left.
Step 4 – Import the slider
Once you're inside your new slider screen, click the Misc tab and then click the Choose File button.
This will open a window for you to select the json file you just downloaded from the export in your previous step.
Once you've selected the file to import, click the Import Slider button to import your slider, the images and the settings.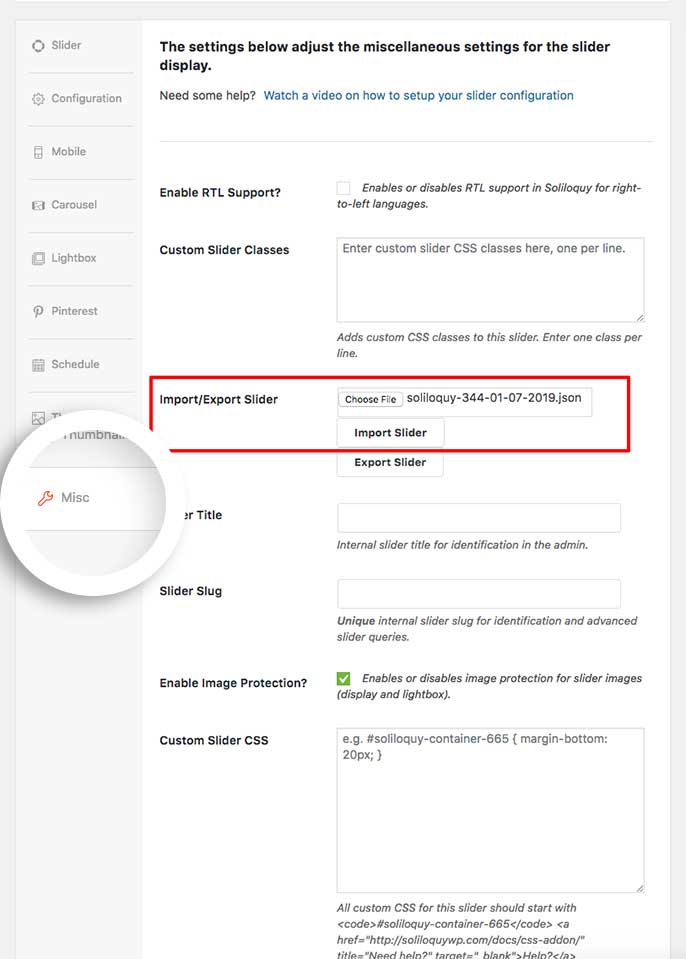 Once you're finished, just click Publish on the slider to save the changes.
And that's it, it really is that simple! Would you like to convert PDF documents into slider images? With the PDF Addon you can easily do this. Check out our documentation on how to use the PDF Addon.
---
FAQs
Q: Why didn't my addon settings get imported?
A: Make sure all addons are activated prior to importing or your specific addon settings won't be imported.