Installation
Are you ready to install Soliloquy? If you've already purchased a license and you're not sure what to do next, this tutorial will walk you through the steps you need to install Soliloquy on your WordPress site.
---
Step 1 – Download Soliloquy
Your first step is to log into your Soliloquy account and click on the Downloads tab. Here you'll see the available addons that come with your license.
Click the Download link next to Soliloquy.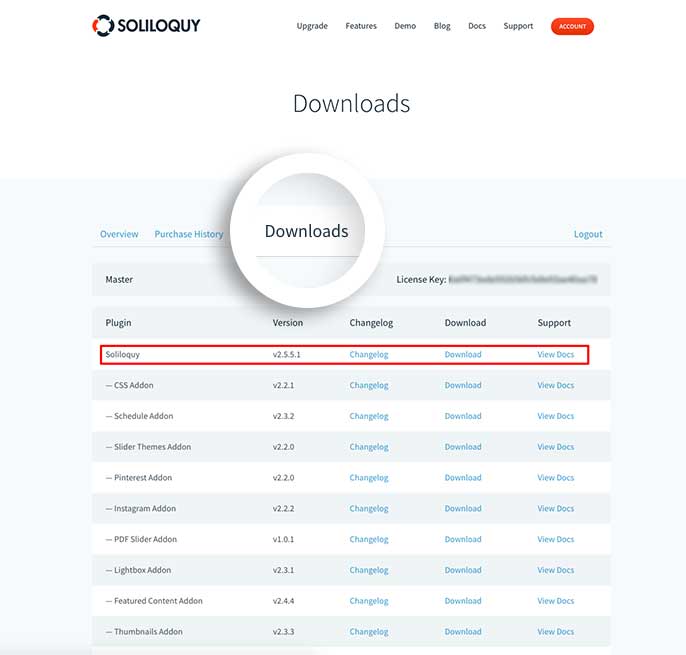 The Soliloquy plugin will be downloaded as a .zip file. This is the file you'll be uploading into your WordPress.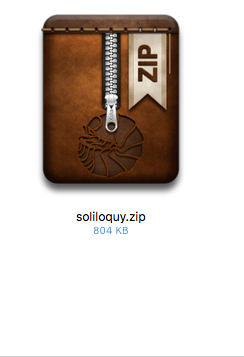 Step 2 – Install the Soliloquy Plugin
Before proceeding with this step, make sure you've deactivated the Soliloquy Lite plugin first. Then from the WordPress dashboard go to Plugins and click Add New.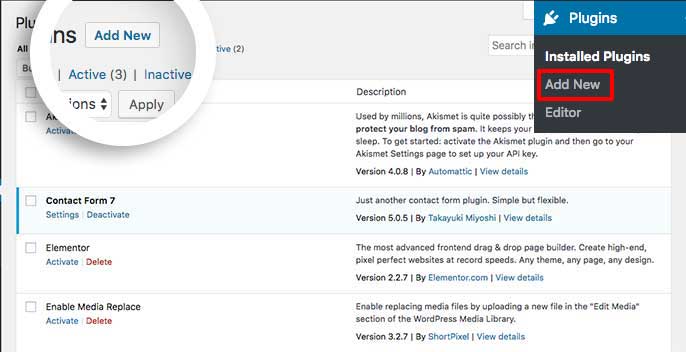 At the top of the page click the Upload Plugin button and upload the soliloquy.zip file you just downloaded.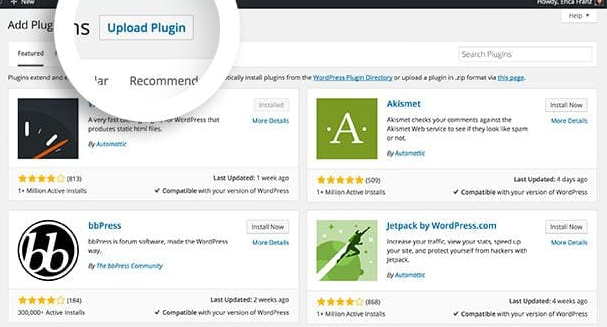 Select the soliloquy.zip file you downloaded and select Install Now.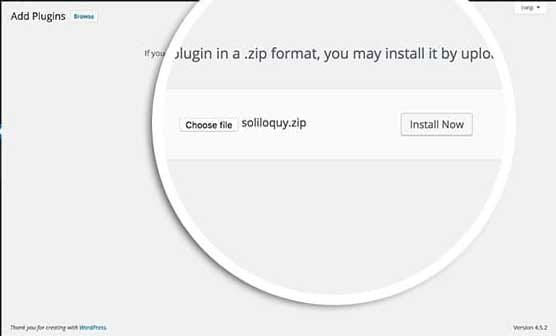 Step 3 – Activate the Soliloquy Plugin
Once the plugin has been uploaded, all you need to do is click Activate Plugin.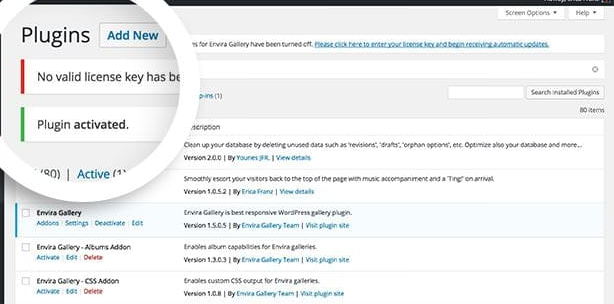 Step 4 – Verify your Soliloquy License
Your final step is to verify your license.
And that's it! Would you like to know how to install your Soliloquy addons? Take a look at our article on How To Activate Addons.
---
FAQ
Is this the only way to install Soliloquy?
A: You can also install Soliloquy by uploading the plugin directly to your server inside the plugins directory.  The steps are a little more technical but can be easily done.  Follow these steps as shown below:
Download the Soliloquy plugin as shown in Step 1 above.
Next, unzip the file on your computer so that you have the soliloquy folder accessible.
Then connect to your site using your favorite FTP program and navigate to the wp-content/plugins directory of your WordPress site.
Finally, upload the soliloquy folder to the wp-content/plugins directory.
Once those steps are complete just remember to complete Steps 3 and 4.
---