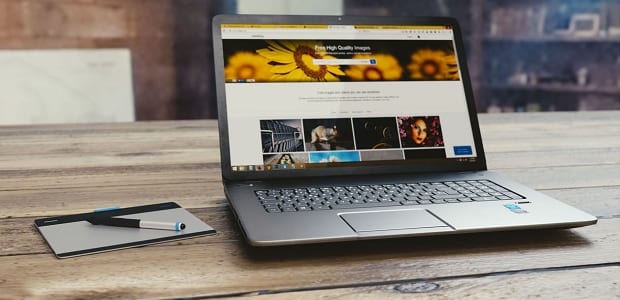 How to Get a Domain for Your WordPress Site
Do you need a domain for your WordPress site? Every accessible site on the world wide web has to have a domain name. Without it, your website can only exist on a local host and no one can access it.
If you need a domain, you have quite a few options, some better than others. Go the right way and you might even nab your domain for free! Here are a few ways you can get a domain for your WordPress site.
Purchase a Domain

Get a Subdomain

Free Hosting Domains

Other Free Domains
Purchase a Domain
The most direct way to get a domain is to simply find a domain registrar and purchase one. There are a ton of registrars out there. Some of the most popular are Domain.com, Namecheap, Hover, and Dynadot.

You can use a Whois Lookup to see what domain registrar has the name you want.
Read on, however, as you may be able to get the domain you want for free instead of just buying it.
Get a Subdomain
There are many services out there that offer free subdomains. Subdomains are websites located on a site's main domain, such as yoursite.website.com. Sites and services offer subdomains for free simply because they cost little to nothing.
While using a subdomain limits your ability to brand and have full control over your website, it's free, and great if you just need to get your site out there now. It's also a solid temporary solution if you can't currently afford to buy a domain. You can always move your website later.
One service that offers free subdomains is WordPress.com, the hosted version of WordPress. On the free plan, you get free hosting and a free subdomain. If you just need a small website now and want to worry about the rest later, this is the solution you're looking for.

Other services that offer free subdomains are some hosting plans — as opposed to full domains, which usually have only a one-year free credit, hosting subdomains tend to be free forever.
Free Hosting Domains
These days, it's rare to find a hosting service that doesn't offer a one-year credit for a domain name. This is a good place to start, but remember to have funds ready when it's time to renew the domain next year.
WordPress.com offers a similar one-year free credit on some of its plans, along with a free subdomain.
Some web hosts offer free domains just for hosting with them — as long as you stick with that host, your domain is free forever. Such sites include FastComet and Awardspace. This can really alleviate the costs of setting up a new website, so take advantage of this deal if you like these hosts.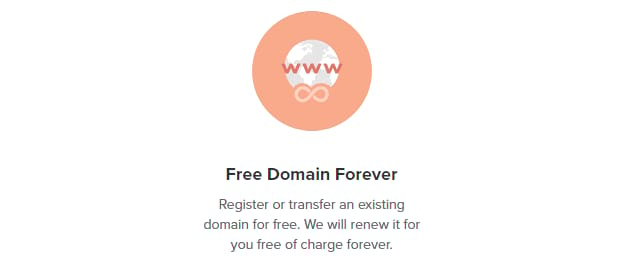 Other Free Domains
Various websites exist across the web that will give you a free domain, usually with a ccTLD like .tk or .co.nf. If you decide to go this route, be careful and make sure to thoroughly research the business you're getting your domain from.
When using free domain websites, the domain doesn't belong to you and can be revoked at any time, for any reason. Scammers also may try to entice you with a domain to steal your information. It may be better to just use a hosting plan's free subdomain and not take the risk.
Domain Hosting for Your Website
It's luckily fairly easy to find a domain for your website, however much money you're willing to spend. You may have to settle for a subdomain if your budget is "free", but simply getting your website online won't be a problem. You can get it out there now and worry about the rest later.
Now that you know how to get a domain, learn how to get fonts onto your website, and how to add a homepage slider to your site.
If this helped you out, remember to follow us on Facebook and Twitter to see more useful tutorials every day!