Disable Lightbox on Mobile Devices
Would you like to disable lightbox on mobile devices? You can easily do this by setting up specific mobile options on your slider. We'll walk you through how to disable your lightbox on mobile devices!
---
Setup
Step 1 – Create or edit your slider
Your first step is to create a new slider or edit an existing one. You can follow along with our documentation for creating your first slider.
Step 2 – Set your lightbox settings
Next, enable the lightbox for your slider images.
If you need any help, please review our documentation.
Step 3 – Disable lightbox on mobile
For your next step, click on the Mobile tab of the slider. Here you can uncheck the box to Enable Lightbox on Mobile?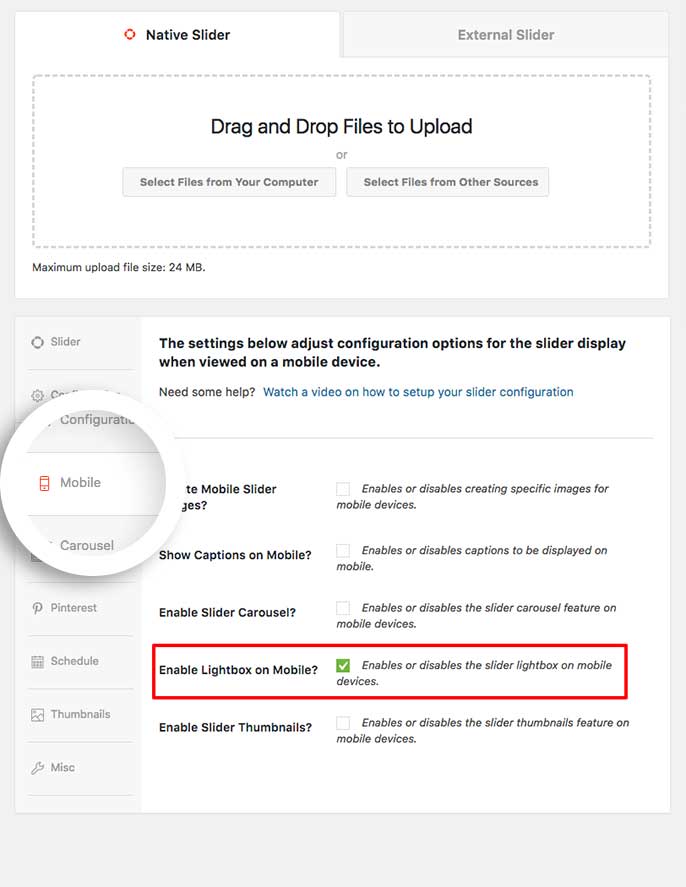 Step 4 – Publish or Update your slider
Finally, click Publish or Update on your slider to save the changes.
And that's it, you've now turned off the lightbox for mobile devices. Would you like to disable the captions on mobile too? Take a look at our article on How to Display Captions on Mobile, you can follow along with the tutorial but make sure you uncheck the box to Show Captions on Mobile?