Disable Lightbox on Mobile Devices
You can easily disable the Lightbox on mobile for your slider within the slider edit screen.
From the slider edit screen, navigate to the Mobile tab and deselect the Enable Lightbox on Mobile? option: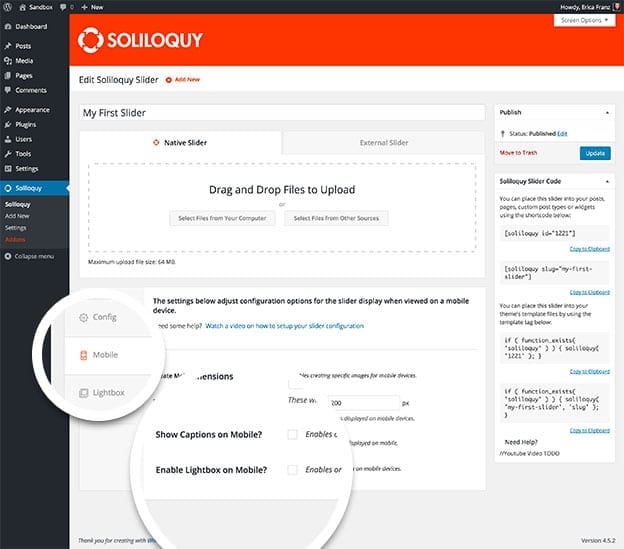 Save the changes and any image slides linked to an image file will no longer open in lightbox on mobile devices!