How to add custom CSS to the WordPress Customizer
WordPress Customizer is a tool you can use for many things including adding custom CSS that would be applied to all of your Soliloquy Slider images is simple and easy to do. This tutorial will walk you through the steps on how to add CSS using the WordPress Customizer.
---
Adding CSS to WordPress Customizer
In order to use the WordPress Additional CSS tool go to Appearance » Customize » Additional CSS is a place for you to just copy and paste any custom CSS you want your site to use.
Simply add the CSS here and click the Publish button to save the changes.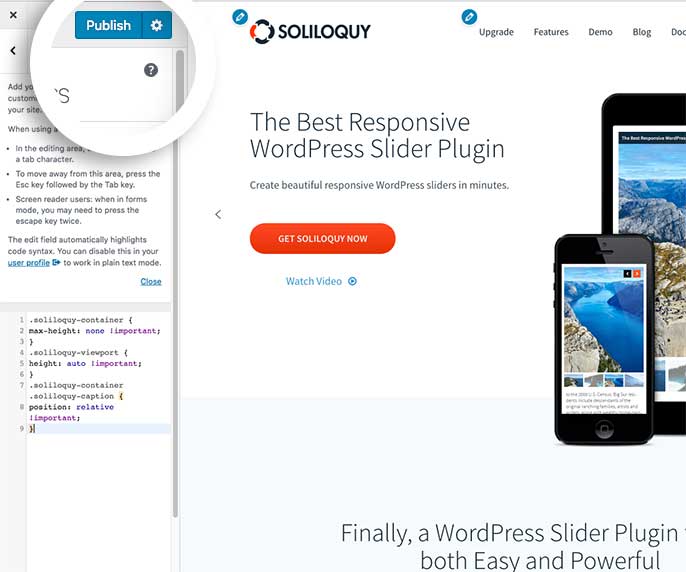 You can read more about this on WordPress.org.
Check out some of our styling docs for using CSS to style Soliloquy Slider images.
---
FAQs
Why has my CSS disappeared?
A: To ensure you don't lose your CSS, be sure to keep a local copy of this CSS or just reactivate the old theme to copy the CSS previously used.