Featured Content: Limit Caption Length on Slides
Would you like to limit caption length on Soliloquy's Featured Content sliders? This is easy to do and we'll show you how!
---
Setup
Step 1 – Create or edit your slider
Your first step is to create a new Featured Content slider or edit an existing one. If you need assistance, please review our documentation on creating a Featured Content slider.
Step 2 – Set the Continue Reading text
Once you've configured your settings for your Featured Content slider, scroll down to the bottom of the page on the Slider tab and and set the Number of Words in Content. This is your caption limit.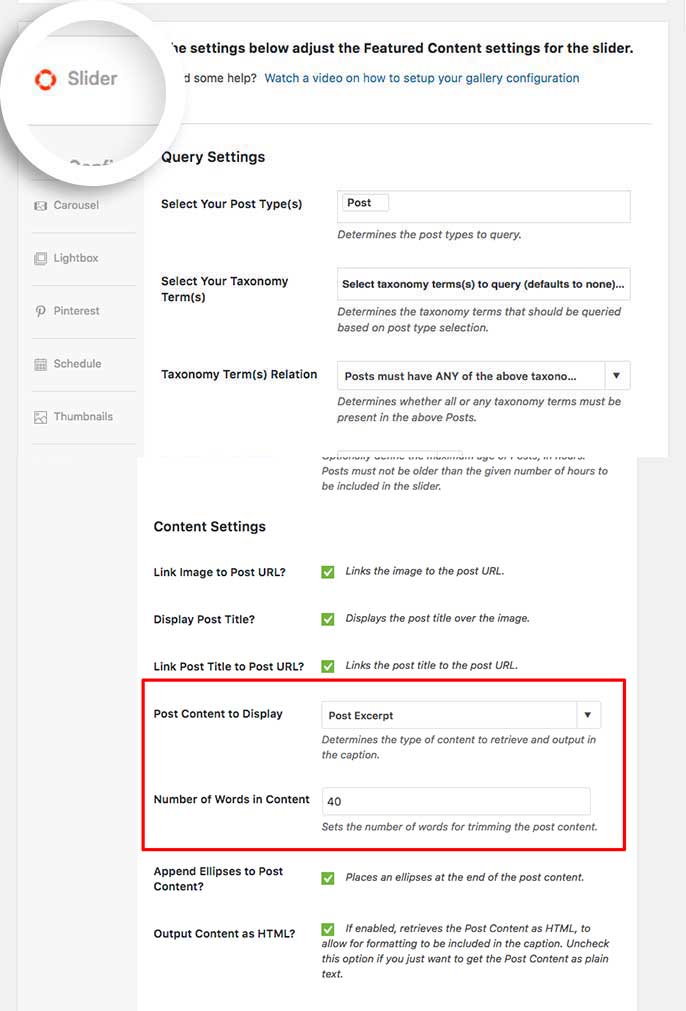 Step 3 – Publish or Update your slider
Finally, click Publish or Update on your slider to save the changes.
And that's it! You've now set the limit for your captions on your Featured Content sliders.
Would you like to customize the Featured Content slider further? Take a look at our article on How to change the Continue Reading Text