Introducing the Schedule Addon
When you have the best responsive WordPress image and video slider on the market, what more can you ask for? How about the ability to schedule your slider, both to appear and disappear with the simplest of effort? Now you can.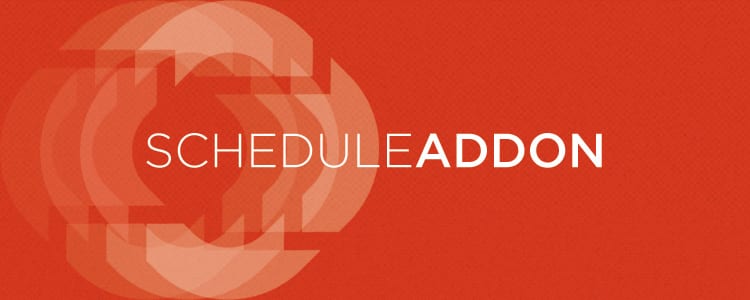 The schedule addon for Soliloquy allows you the ability to schedule both your slider and your individual slider images.  You can set both start times and end times for your slider or images, allowing you to create your sliders on your timetable and let them post when appropriate.  Depending on your settings, you can allow the slider or images to show up immediately, allowing them to remain indefinitely, or any setting in between.
How can this schedule addon be utilized? Perhaps as the seasons change, you want your homepage slider images to change; you could then plan out your slider at the beginning of the year with your quarterly images or videos, make the appropriate schedule settings, and let Soliloquy handle the rest. Perhaps, for special occasions, you want a slider to be removed after a certain date — a Christmas themed slider for example. You may have your Christmas themed image slider present for the month of December but then have your slider schedule to automatically disable on December 26. With the best WordPress slider plugin on the market, scheduling your slider is as easy as a click of the button.
Check out this video that shows you just how easy it is to use the new schedule addon for Soliloquy.
What are you waiting for!? The schedule addon rocks and is for developer license holders – click on the button below to get started today!