Soliloquy: New Website, Same WordPress Slider Superiority
Fresh, suave, and sexy are words that come to mind when you see the updates to Soliloquy's website. A new design, new addon structures, and a new license packages are just some of the recent updates. Let's check out a few.
Design
Just one glance on our home page and you will notice the difference. While Soliloquy remains true to its roots and color scheme, the design is brand new and provides superior website that is worthy of  the best slider plugin for WordPress.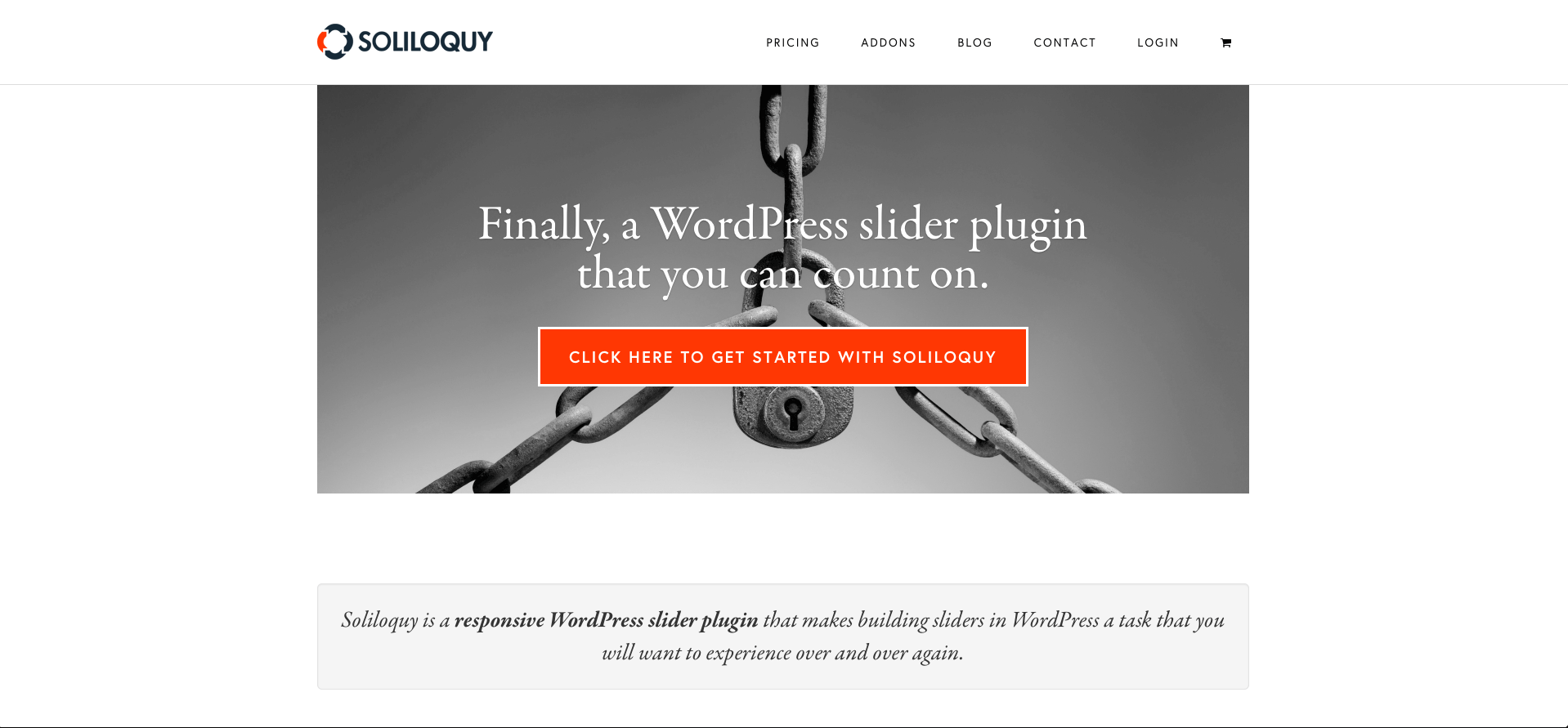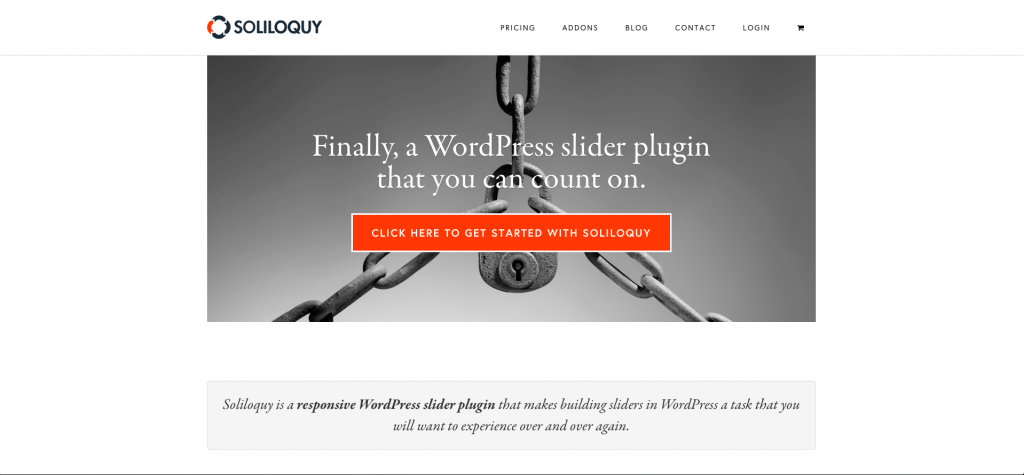 Our new website may remind some of you of another website — Envira Gallery. Envira Gallery is a responsive WordPress gallery plugin that creates incredibly simple and easy workflows around building and managing galleries in WordPress. Being inspiried by Envira, Soliloquy took the best features of Envira and implemented them here. You will notice a cleaner interface, updated sliders, and a more expansive feature list.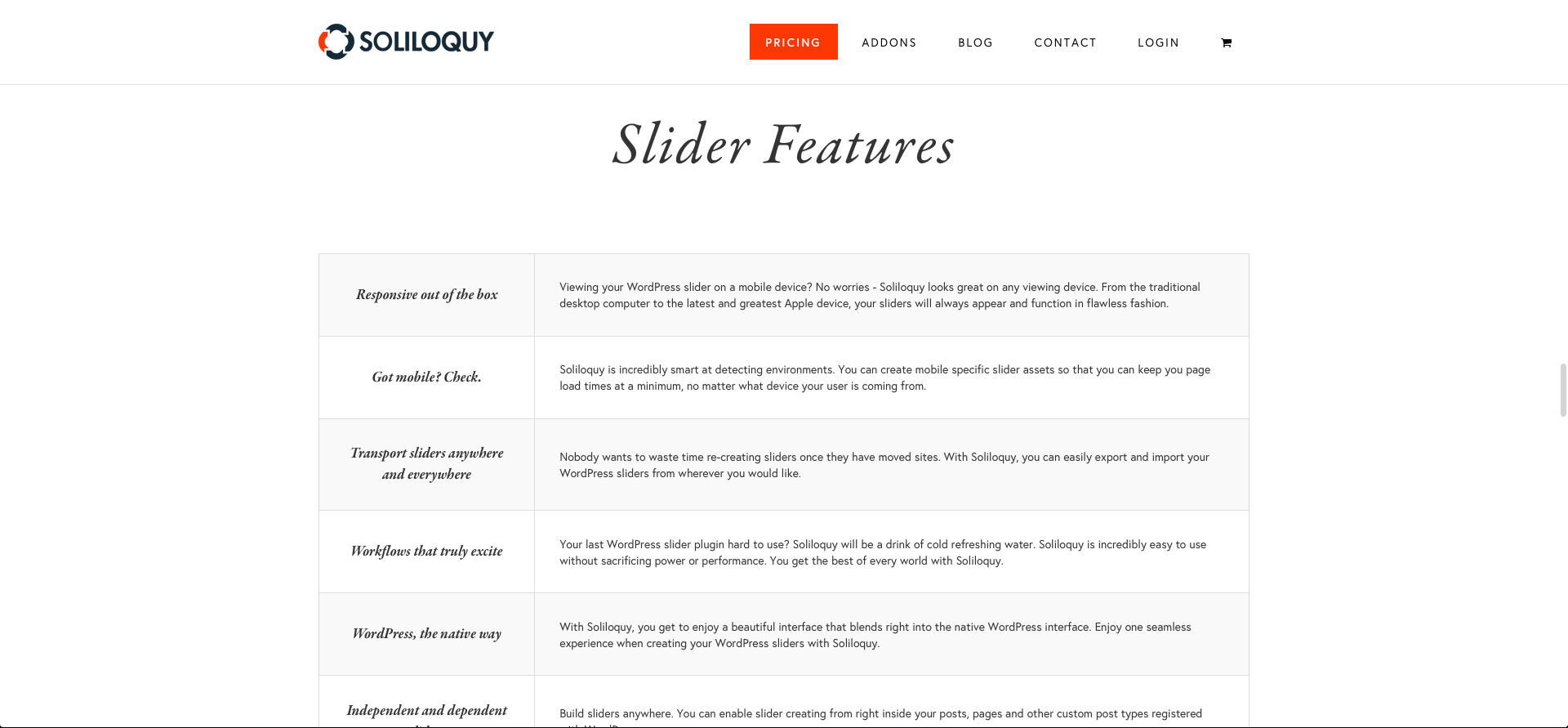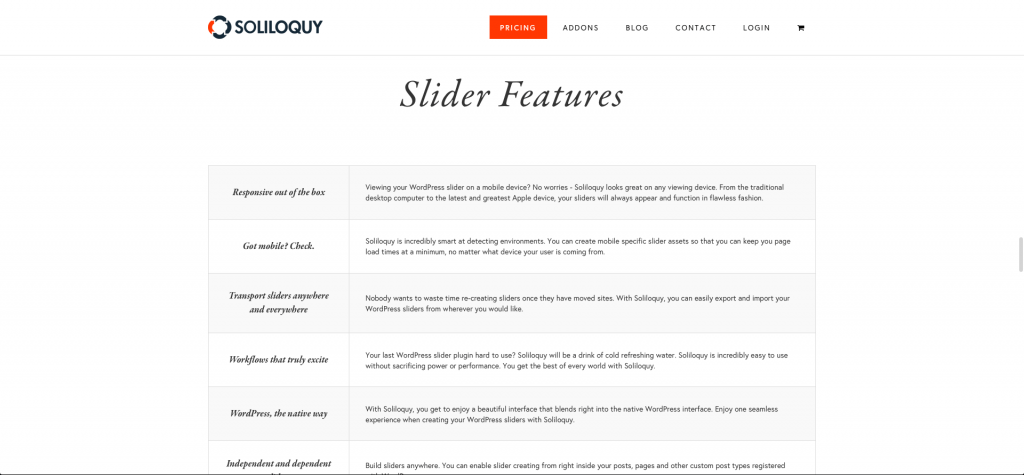 Addons
The most notable design change has come to the Addons page.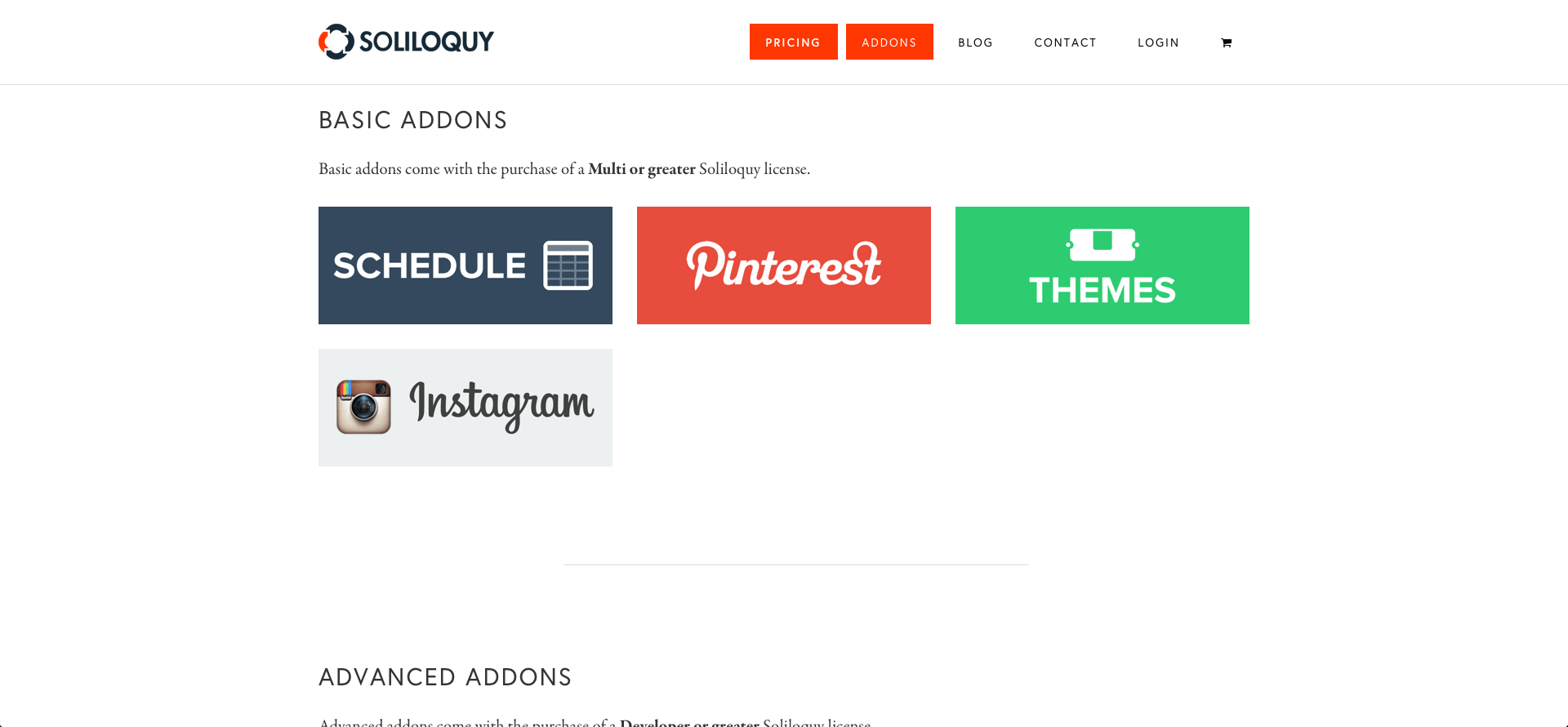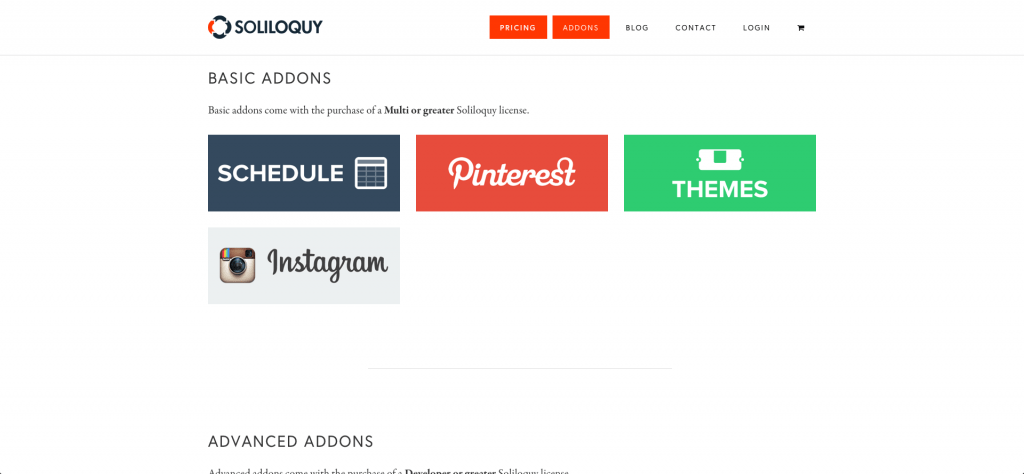 Here you will notice that there are now 3 levels of Addons:
Free Addons — Available for All Paid License holders
Basic Addons — Available for (SPOILER: New License!!) Multi License holders and higher.
Advanced Addons — Available for Developer License holders and higher.
Under each respective section, you will find the addons available at that level.
New License Packages
The last major update for Soliloquy is found on its pricing page. Here you will find the creation of a new license level and modifications to old license levels. Let's check them out.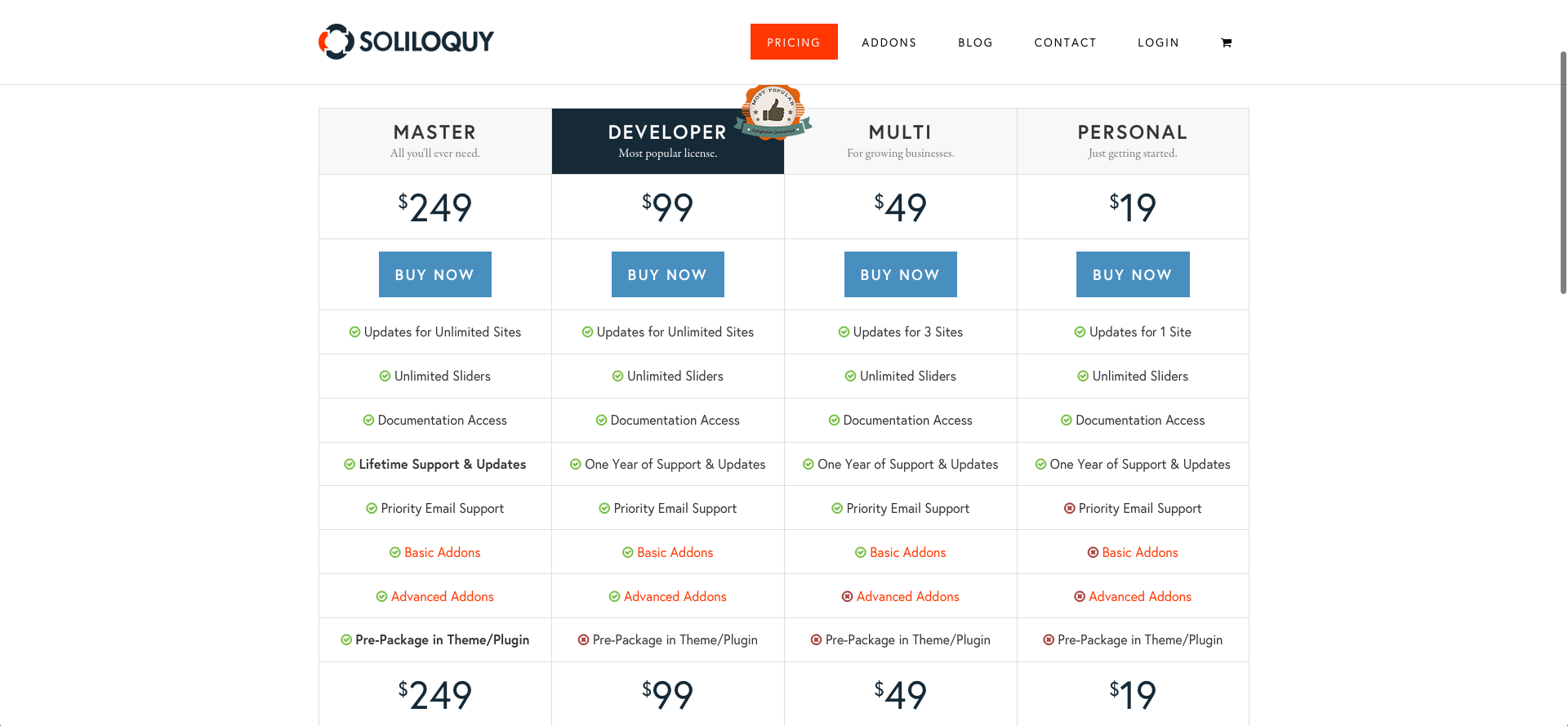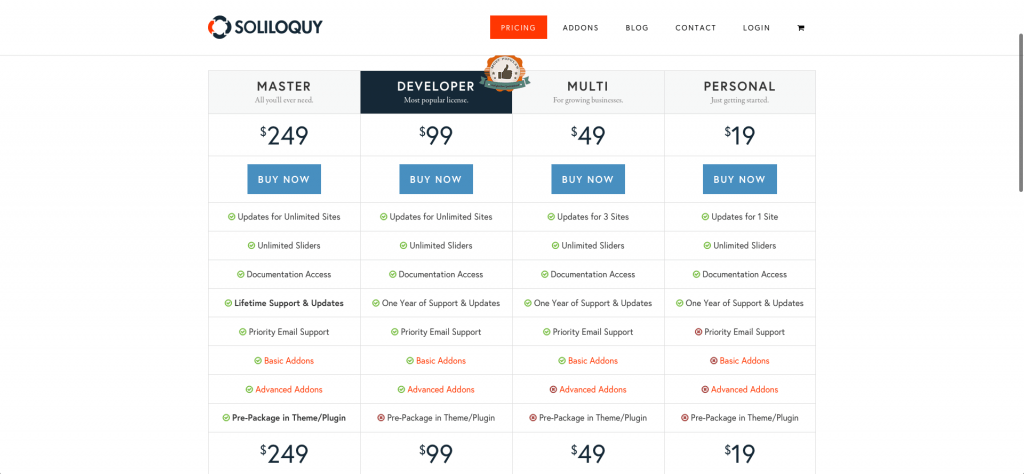 There are now four license levels that you can choose from:
Personal
The Person License is the replacement for the "Single" license. With this license, you can use Soliloquy on only one website.
You have access to the CSS Addon.
Multi
This is a brand new license. It is for those who want more functionality than a standard WordPress slider, but do not have the business requirements that necessitate a higher license.
This license allows use on up to three websites.
Developer
This license has remained mostly the same, however now the Dynamic Addon is included in the license package.
This license allows use on an unlimited number of websites.
In addition to the Basic Addons, the Developer License allows access to the Advanced Addons, which include the following: Dynamic, Thumbnails, Featured Content, Carousel, and Lightbox Addons.
Master
The Master License has replaced the Lifetime Access in name but the function is the same.
This license does not expire ever. Therefore, it is 

only

 with this license that you can pre-package Soliloquy in a theme or plugin.
This license allows use on an unlimited number of websites.
We love our new website design and structure and hope you do as well. What are your thoughts? Comment below. And don't forget to follow us on Twitter: @soliloquywp