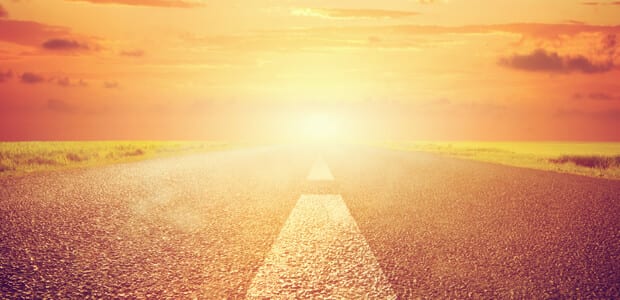 Soliloquy has a New Leader and an Even Brighter Future
Today, we are excited to announce that Soliloquy and our gallery plugin, Envira Gallery, has a new leader / owner.
One of the "problems" of a fast growing business is that you have to carefully choose what to focus on. At Awesome Motive, the majority of our focus in 2017 went on our growth tools including: OptinMonster, WPForms, and MonsterInsights.
This caused us to severely neglect Soliloquy and Envira which I believe is not fair to our community of loyal users (you) who have supported us all these years.
We started Soliloquy with a mission to make the best WordPress slider plugin, and we realized that with our focus on growth tools, we were holding it back and preventing it from reaching its maximum potential.
This is why we're very happy to have found a new leader in Nathan who shares the same value as us in building a customer centric product and company.
Meet the new Owner (Nathan Singh)
Nathan is an accomplished entrepreneur based out of Houston, Texas. He attended the University of Florida (my alma mater) and spent the earlier days of his career at Boeing as a Software Systems Engineer.
He created Inkless Ideas, the company behind the popular mobile app, Scripts Pro, which was acquired in 2014. His last venture OrdersIn, a white-label eCommerce platform for restaurants and retailers, was acquired in March 2017.
Nathan wanted to enter the WordPress ecosystem and help take a quality product to the next level, which made the Envira and Soliloquy plugins a nice fit.
What will happen to the Envira / Soliloquy team?
The team leaders Chris Kelley (lead developer) and David Bisset along with our friendly support team Barbi and James will be joining Nathan in helping Soliloquy reach its maximum potential.
Thomas and I (Syed) will be part of the transition period, and we will continue to advise Nathan going forward (as needed).
What does this acquisition mean for existing users?
You will continue to receive great support from the same team and even more product updates under the new leadership going forward.
Your subscription and service will stay as-is without any interruption.
With the operational experience Nathan and the team have, they'll be adding new features and improvements to Envira & Soliloquy in the near future. I have no doubt in my mind that their attention and love will lead to a far better plugin, very quickly.
A nostalgic moment
While we're very happy about this decision to give the plugin a new home and a leader who'll give it the love / attention it needs, this is also a very nostalgic moment.
Soliloquy and Envira were Thomas' very first plugins. These were our flagship products even before OptinMonster, WPForms, and MonsterInsights. They've been with us for a very long time, but we trust Nathan and the team will take it to even greater heights.
The feeling is similar to having your kid go to college so they can reach new levels of success. Even though my son is only 14 months old, I can imagine that this is probably what it would feel like when he does go to college.
We want to thank Nathan for making this tough decision easier. Knowing that he'll be focused on building a customer centric product & company really made it easier to decide to do what's right.
What's Next for Me and Thomas?
Our first priority is to do everything that we can to support Nathan and the team during this transition.
Over the last year, the Soliloquy team has operated fairly independently without much oversight from Thomas and I. This makes the transition a lot easier because the entire team is staying with Nathan.
We will continue to support Soliloquy from the sidelines through our tweets, articles in WPBeginner, and in any other way that we can.
As to what's next for us professionally, we will double-down on our efforts towards building a growth platform that helps small businesses grow and compete with the big guys.
What's Next for Soliloquy?
Lots of exciting things are coming your way.
Nathan has the heart, the smarts, and the dedication to take Soliloquy to the next level. Both Thomas and I are excited to watch the next chapter unfold (although this time, in a supportive role).
Under Nathan's leadership, Envira and Soliloquy won't be the exact same as it was under our direction, but that's a good thing.
It'll be different, and they will be better. If I didn't believe this, we wouldn't be making this change.
Building Envira and Soliloquy has been a life changing experience for both Thomas and I, and we are truly grateful for your support. We are excited to see these products reach the next level under Nathan's leadership.
If you have any questions about your Soliloquy account, please email [email protected] and we'll get right back to you.