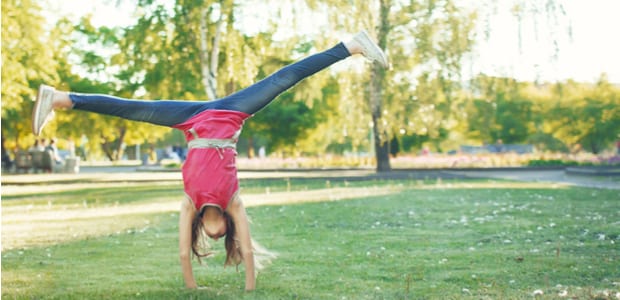 How to Fix Flipped or Upside Down Images in WordPress
Do you want to fix the common image issues on your site? Sometimes when you upload photos in WordPress, they appear sideways or rotated. In this tutorial, we will share how to fix flipped or upside down images in WordPress.
Since a lot of our users shared that they are facing WordPress image rotation issues, we thought to explain the simple steps to solve the problems you face with uploading sideways or rotated photos in WordPress.
To fix flipped or upside down images, you'll need to follow these 3 steps:
Step 1. Install and activate the Image Rotation Fixer plugin
Step 2. Install and activate the iOS Image Fixer plugin
Step 3. Go to iOS Images Fixer settings to fix all images
Ready to get started? Let's go!
Step 1: Install and Activate the Image Rotation Fixer Plugin
The first thing you need to do is install and activate Image Rotation Fixer plugin on your WordPress admin backend.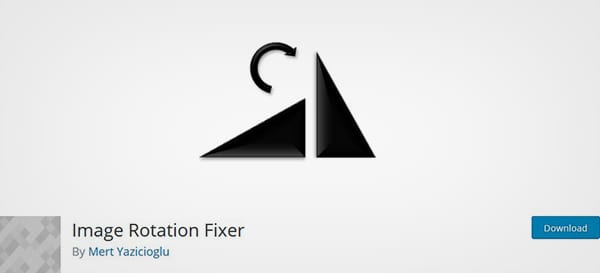 To learn more about the installation, you should check out this guide on how to install a plugin in WordPress.
Once activated, this plugin will fix the image rotation in WordPress automatically, and you don't need to change or edit any settings.
Step 2: Install and Activate the iOS Image Fixer Plugin
In case, if you are still seeing a few WordPress images rotated, then the next plugin you need to install and activate is iOS Image Fixer.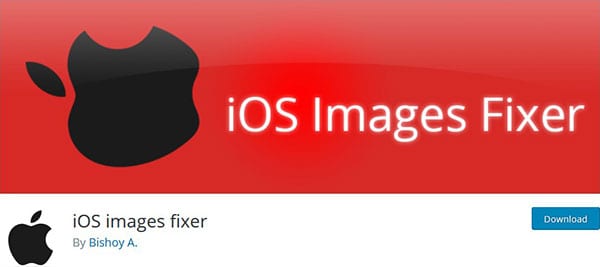 Upon activation, it will work with ImageMagik and GD extensions, so the plugin helps in fixing the Exif metadata of your photos.
Step 3: Go to iOS Images Fixer Settings to Fix all Images
You need to go to Media » Fix iOS images and hit the Fix All iOS-broken button.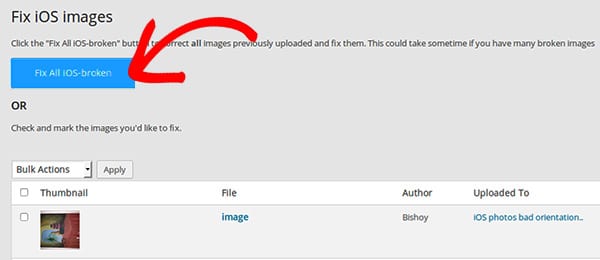 After it fixes all the images on your site, it will show a message that you don't have any broken images.
That's all. We hope this tutorial has helped you to learn how to fix flipped or upside down images in WordPress. You may also want to check out our guide on how to fix the image desaturation issue in WordPress with Adobe Photoshop. In case, your images are not ranking in search engines, you should check this ultimage WordPress SEO guide for beginners.
If you like this tutorial, then please follow us on Facebook and Twitter for more free WordPress guides and resources.