How to Add Videos to Soliloquy
Would you like to create a video slider? Soliloquy comes equipped ready for you to start adding your YouTube, Vimeo, Wistia and self-hosted videos inside the slider.
---
---
Setup
Step 1 – Create or edit your slider
Your first step is to create a new slider or edit an existing one. You can follow along with our documentation for creating your first slider.
Step 2 – Add your videos
Next, from the slider edit screen, select the Select Files from Other Sources button from the Native Slider section.
A window will open and you can click the Insert Videos link on the left and begin adding your videos by completing the required fields to add your videos.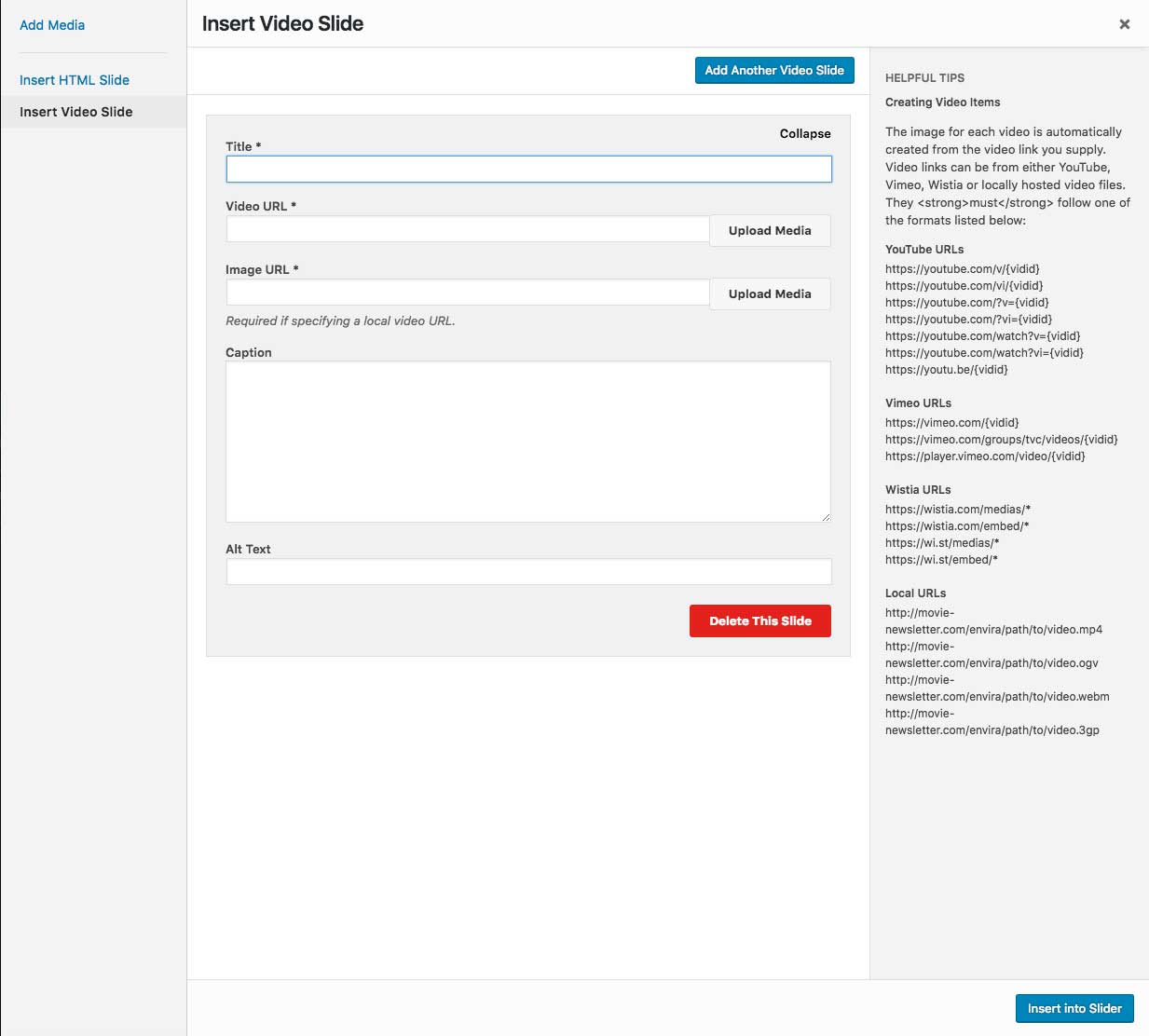 If you're videos are from YouTube or Vimeo, Soliloquy will grab the poster image for your video to use as a placeholder. If you're using Self Hosted Videos, you'll need to manually set a placeholder image for your video.
Step 3 – Publish or Update your slider
Finally, click Publish or Update on your slider to save the changes.
And that's it!
Want to see a Soliloquy Slider with video in action? Check out this video slider we made using Soliloquy:
Would you like to create add links to your slider captions? Take a look at our article on How to Add Links to Slides.
---
FAQs
Q: Can I add multiple video slides at one time?
A: Yes! You can select the Add Another Video Slide button at the top of the Insert Video Slide lightbox to add more video slides at one time.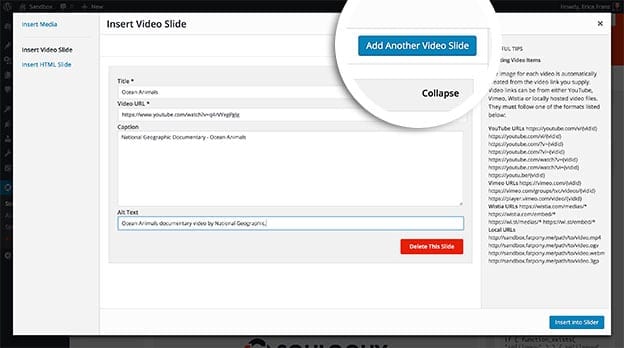 This will output an additional set of fields each time you select it, allowing you to more quickly populate a video slider.