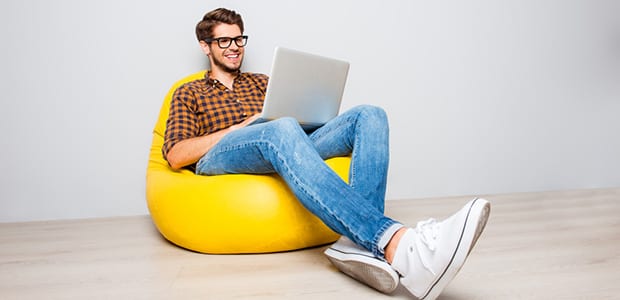 How to Add a Background Image in WordPress Theme
Do you want to add a fullscreen background image on your site? WordPress themes have a white background or default photo in the background. You can replace it with your custom image to attract visitors. In this tutorial, we will share how to add a background image in WordPress theme.
By default, it is an option in the WordPress themes to upload a new background photo. You can simply customize your site to add the image.
To add a background image in WordPress theme, you'll need to follow these 4 steps:
Step 1. Login to WordPress site with your credentials
Step 2. Go to custom panel for background image settings
Step 3. Add your new background image and edit settings
Step 4. Publish the site to see your new background image
Ready to get started? Let's go!
Step 1: Login to WordPress Site with Your Credentials
The first thing you need to do is login to your WordPress account with username and password to access the site.
Step 2: Go to Custom Panel for Background Image Settings
After login, you should go to Appearance » Customize from your WordPress admin backend. It will open the WordPress theme customizer with live preview.
You need to go to Background Image tab on the left side.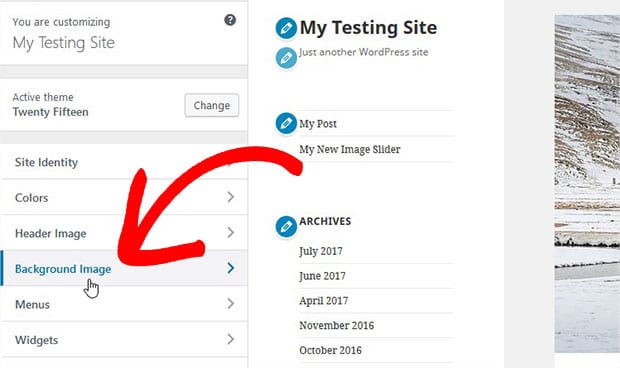 Now you can select or upload a new image to set as your theme background in WordPress.
Step 3: Add Your New Background Image and Edit Settings
You need to click on the Select Image button to add or select your background image for this site.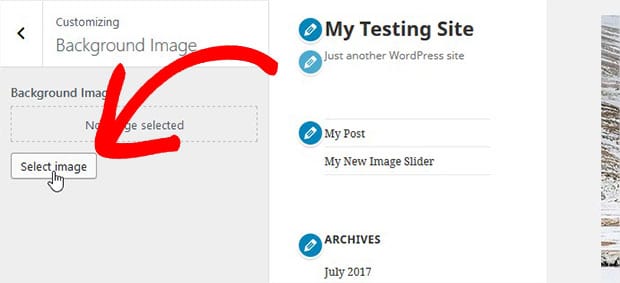 It will open a pop up for you with your media library images. Simply select any previously uploaded image or add a new photo for the background.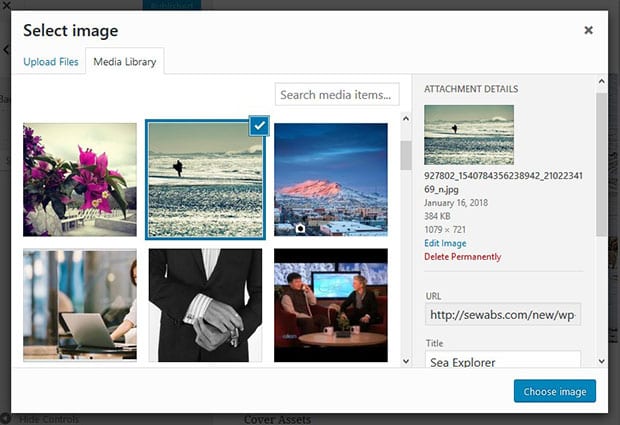 Once selected, click on the Choose Image button and this image will be set as a new background of your WordPress theme.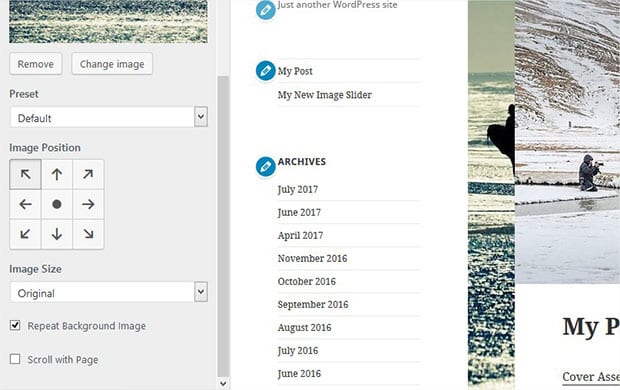 Upon adding the background image, you can see its live preview on right side of the screen. You can also edit settings like preset, image position, size and more.
Step 4: Publish the Site to See Your New Background Image
When you are done with all the settings, go ahead and hit the Publish button in the custom panel. It will save the background image and display it to visitors.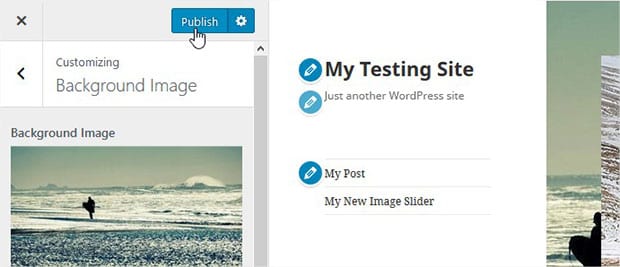 You can change the background image or its settings anytime as you need.
That's all. We hope this tutorial has helped you to learn how to add a background image in WordPress theme. You may also want to check out our guide on how to align images side by side in WordPress and learn about automatically renaming images.
If you like this tutorial, then please follow us on Facebook and Twitter for more free WordPress guides and resources.