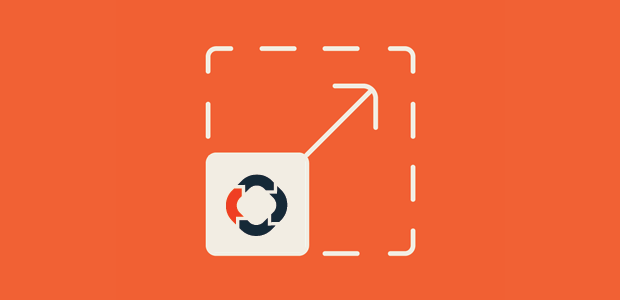 How to Change the WordPress Slider Image Size in Soliloquy
Do you want to change your WordPress slider image size? Often when you change your theme or website layout, you may find a need to update your slider's image size. In this tutorial, we will show you how to change the WordPress slider image size in Soliloquy.
STEP 1: Modify WordPress Slider Image Size
The first thing you need to do is determine which slider you need to modify. Start by going to Soliloquy from the admin dashboard and locate the slider. When you hover your mouse over it, you'll notice the Edit link appear.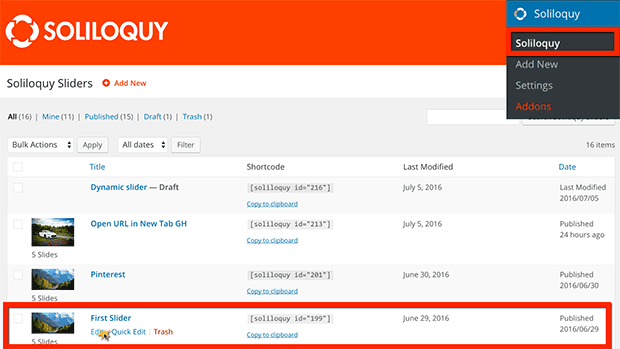 Next, you need to click on the config menu.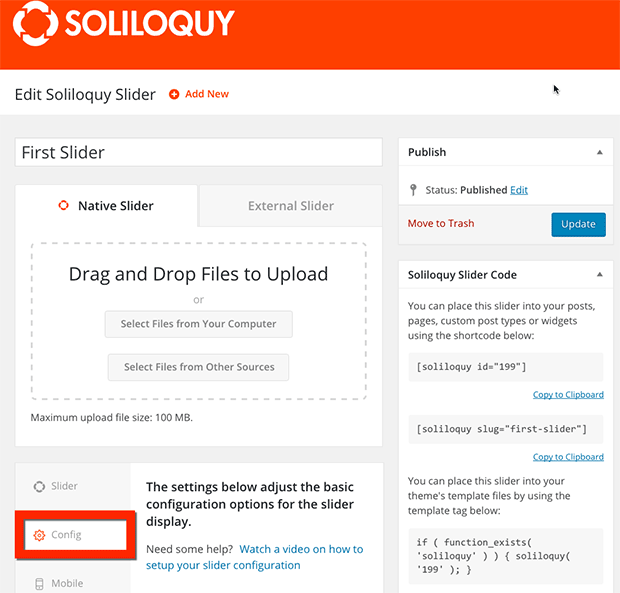 From there, you will see the Image Size option where you can select from available presets or input your own custom dimensions.
Next, you'll see Slider Dimensions. When you modify the width here, it will also modify Image Size width options.

If you set both slider dimensions and also enable cropping, Soliloquy will then crop all your uploaded images to the size that fits with your slider.

If you do not have cropping enabled, then the slider will display the standard images as uploaded to your WordPress media folder. In this case, the only way to modify images is by uploading new images manually edited to fit the new slider dimensions.
STEP 2: Update Slider, Refresh Your Thumbnails, and Clear Cache
After your changes have been made, you have two or three steps, depending on your configuration. The first step is to update your slider by clicking the Update button.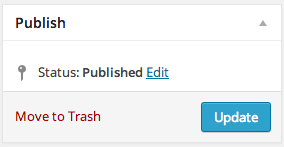 After you update the slider, refresh your images across WordPress. You can do that by using another plugin that we suggest called Regenerate Thumbnail. Once you install the plugin, follow these short steps:
Click Tools on the main WordPress menu.
Click Regen. Thumbnails on the Tools submenu.
Click Regenerate All Thumbnails or follow the plugin's instructions to regenerate only specific thumbnails.
Finally, if you have a caching plugin, be sure to clear out your cache so that you and your website's visitors can see your changes.
We hope this tutorial showed you how to change the WordPress slider image size in Soliloquy. You might also want to check out how to create a slider with thumbnails.
If you like this article, then please follow us on Facebook and Twitter for more free WordPress tutorials.