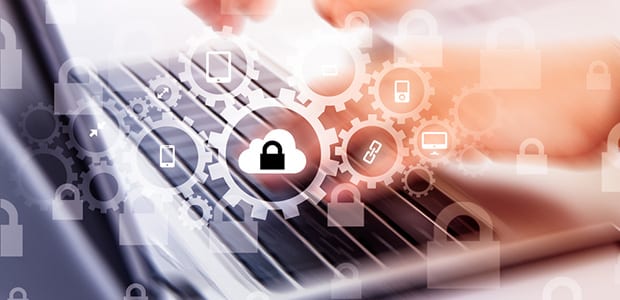 How to Save Your WordPress Website from Image Theft
Do you want to protect your images online? Most of the photographers who upload photos on their sites are worried about the privacy and security. In this tutorial, we will share how to save your WordPress website from image theft.
It's not right to use or download the photos from any website without prior permissions of the owner. Though there are multiple ways to protect your images, it is important to know that none of these methods can fully secure your photos.
However, it will give a tough time to the thieves who are intending to steal your images.
Method One: Disable Right Click
It is a widely used technique to secure your images and content online. The visitors will not be able to right click and save photos.
Here are the 2 plugins that we recommend to disable right click on images:
1. Envira Gallery
Envira Gallery plugin has tons of benefits. You can create beautiful image galleries on your site and protect photos from theft easily.
Protection Addon by Envira disables right click on photo galleries. Simply use a licensed Envira account to access this addon.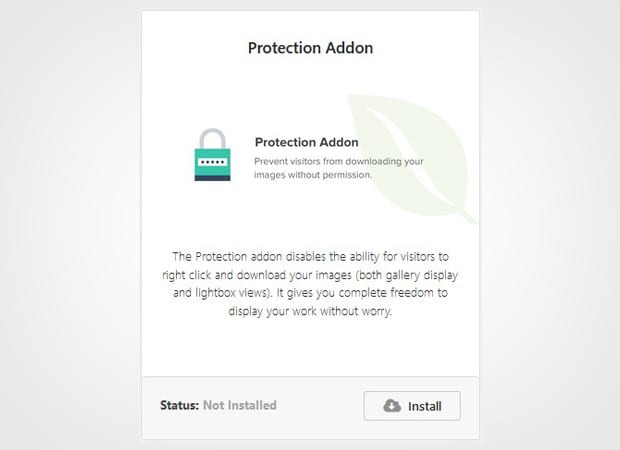 Once activated, this addon will disable right click on all new image galleries.
If you are already using Envira Gallery, then you need to edit the previously created image galleries one by one and go to Misc tab to enable image protection.

You can also disable protection from image galleries that are free for the public use.
2. WP Content Copy Protection & No Right Click
WP Content Copy Protection & No Right Click not only disables right click from your images but it does for the complete site.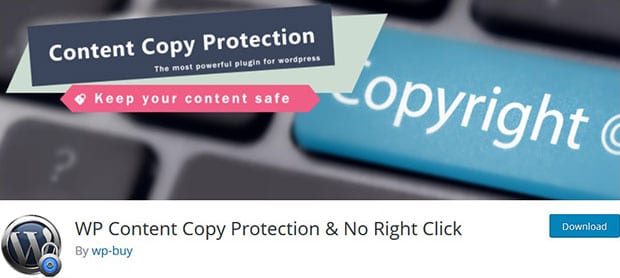 Simply install and activate this plugin to save your content and images from theft. It also disables the following keys: CTRL+A, CTRL+C, CTRL+X,CTRL+S or CTRL+V.
Though this plugin is an ultimate solution for the protection of your photos, it has a drawback that it will also disable users to share your content online.
Method Two: Add Watermark to Images
Watermark is a great way to secure your images. Photos with your watermark are useless for anyone who steal them.
Here are the 2 WordPress plugins that you can use to add watermark to your images:
1. Envira Gallery
Envira Gallery has multiple options for image protection like disabling right click, adding password protection to access image galleries and more. It also allows you to add watermark to photos.
Using Envira's Watermark Addon, you can add the watermark to image galleries on the go.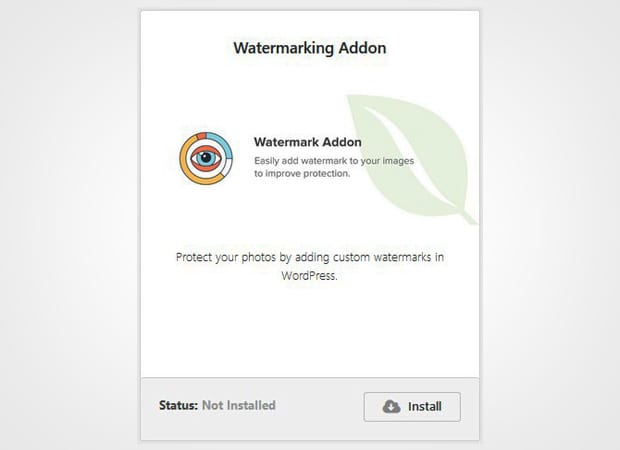 Simply activate this addon and edit your image galleries one by one to enable watermarking.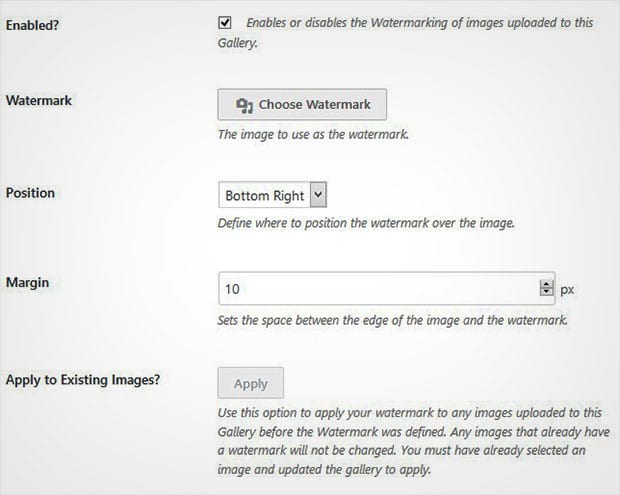 It allows you to upload your watermark image, adjust watermark position and apply the watermark on existing images.
2. Image Watermark
Image Watermark plugin is an easy way to add watermark to photos automatically and manually.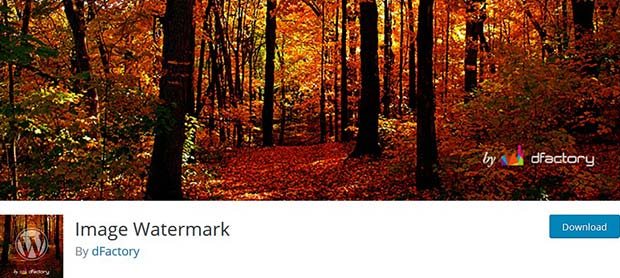 After activating this plugin, you can change the watermark settings as you need. It allows you to set the watermark position, disable right click, upload your watermark image and a lot more.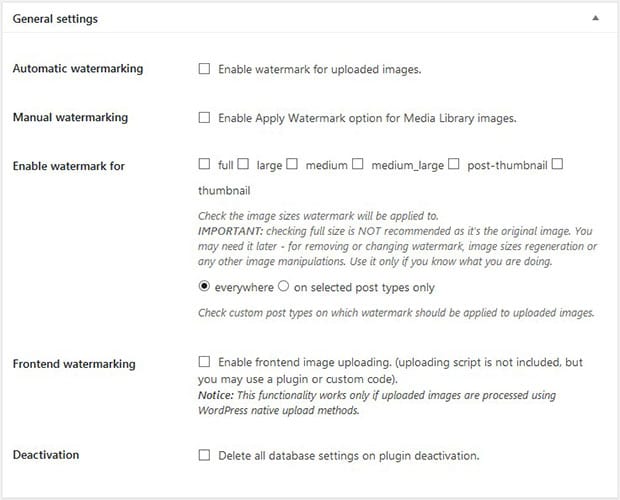 You should use any one of these two plugins to add watermark on images and protect them from thieves.
Method Three: Disable Hotlink
This method works with the code to save your photos online.
You can use Automatic Image Hotlink Protection plugin in WordPress to create a script in the .htaccess file that will block external web servers to link directly to your images.
It will also help in saving the server bandwidth for your site.
Method Four: Add Copyright/Privacy Notice in Website's Footer
It is the most common and legal method to keep yourself safe from image theft. You can simply add a copyright notice in the footer of your site.
Add this line in the footer.php file: Copyright © 2018. [Your company name and license]

Usually, WordPress theme templates have this notice by default in the footer, and you can simply edit to change it with your information.
Who Has Stolen Your Images?
We listen to this question a lot of times from the photographers and site owners. Wondering how to find the people who are using your photos without your permission?
Simply go to Google Image Search: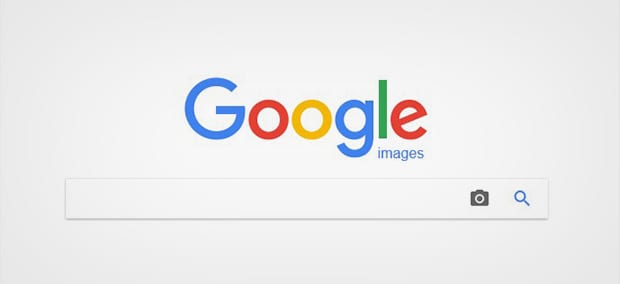 Drop your images one by one on this screen, and it will show you the results on who's using your images. Go to the website and ask the owner to remove the photos or pay a fair amount for them.
We hope this tutorial has helped you to learn how to save your WordPress website from image theft. You may also want to check out our guide on how to automatically crop images in a WordPress slider. In case, your images are loading slow, you should check this ultimate guide to boost speed and performance.
If you like this tutorial, then please follow us on Facebook and Twitter for more WordPress guides and resources.