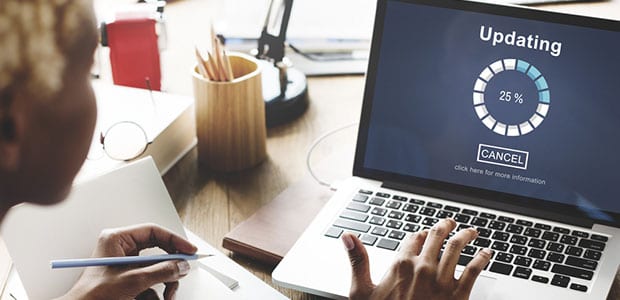 How to Update Your WordPress Plugins (Step by Step)
Do you want to update plugins on your WordPress site? Plugins are third-party resources that are used to add features and functionalities to your site, and you should keep them up to date. In this tutorial, we will share how to update your WordPress plugins.
By default, there's a section for updates in the WordPress admin. If there are any updates available for themes, plugins and WordPress core, then it shows you the notifications.
To update your WordPress plugins, you'll need to follow these 3 steps:
Step 1. Login to your WordPress website's admin
Step 2. Go to updates section from dashboard
Step 3. Update the plugins one by one manually
Ready to get started? Let's go!
Step 1: Login to Your WordPress Website's Admin
The first thing you need to do is login to your WordPress admin account backend with the username and password.
Step 2: Go to Updates Section From Dashboard
After login into your account, you need to go to Dashboard » Updates to see the new updates.
It will show you the notifications on how many plugins are need to be updated. Next you can select the plugins to update them to the latest version.
Step 3: Update the Plugins One by One Manually
These plugins have an option to display the latest changes made by the developer in the View version details option. You can click on it to see the new updates in the plugin.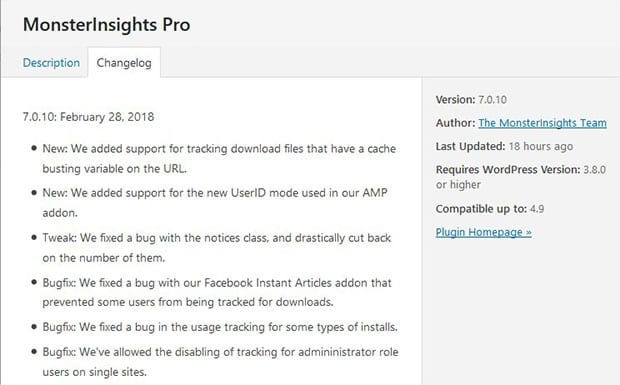 Once you are satisfied with the changes in these plugins, simply select them one by one and hit Update Plugins button.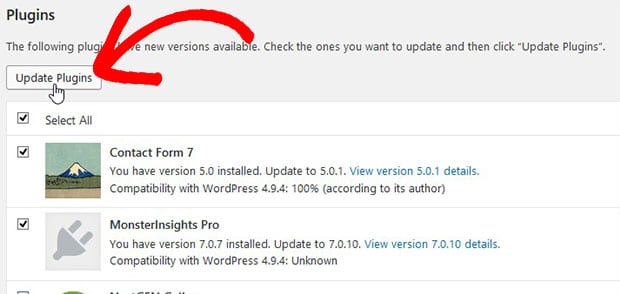 It will take a few moments to update all the plugins and you'll see a success message for each plugin individually.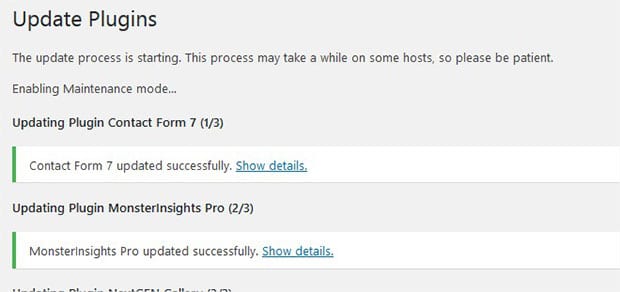 That's all. We hope this tutorial has helped you to learn how to update your WordPress plugins. You may also want to check out our guide on where does WordPress upload images and learn about replacing your images and media files in WordPress.
If you like this tutorial, then please follow us on Facebook and Twitter for more free WordPress guides and resources.