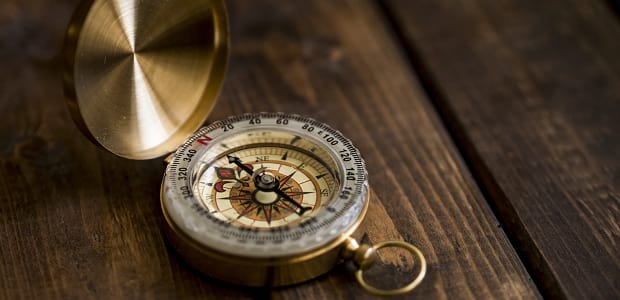 Should You Remove Slider Navigation Controls?
Should you remove navigation controls on a slider, or keep them? This question is more important than you might think. A slider without obvious navigation controls can be an aesthetic addition to your website — or an annoyance for visitors. There are times when both are appropriate choices.
Use a slider with no navigation for a large slideshow, aesthetic reasons, or to show off images.

…Or use one with navigation when dealing with events, ecommerce, or calls to action.

And so on…
Let's break it down in more detail and cover all the reasons you should keep or remove slider navigation.
Sliders With Navigation
There are a lot of different types of slider navigation controls. With Soliloquy, you have six: arrows, bullets, thumbnails, a pause/play button, keyboard arrows, and scroll wheel controls. Any combination of these can be used to create a slider with navigation, though you may want to only have one or two visible elements.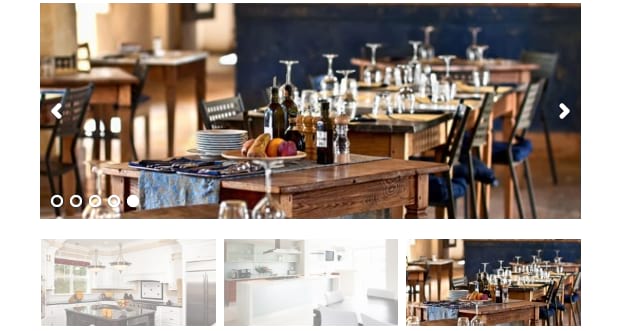 There are times when your slider should always have some form of control over navigation. When you don't have the Autostart Slider setting on, of course, visitors will need some way of navigating or your slider will just be a static image.
When showing off sales or events, you should always include visible navigation elements. If someone sees a sale they like and goes to click on it, only for it to flip to the next slide with no way to go back, they won't be sticking around to wait for the slider to rotate back again.
If your slider contains any sort of call to action or request, you should definitely allow people to freely move between the slides.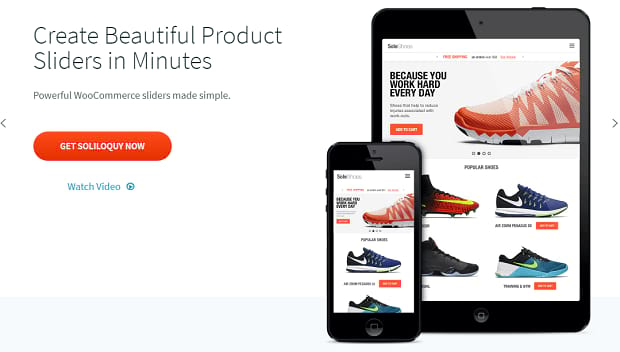 Finally, text sliders and slides with a lot of reading should have a longer time before automatically transitioning, the "pause on hover" setting on, and clear navigation controls.
Generally, it's a good idea to include navigation on most sliders simply for user convenience. It's also a good idea to have at least one visible control as well as keyboard arrow controls on.
Sliders Without Navigation
However, there are a few cases where you might want to make a slider with no navigation controls.
Sometimes those buttons do nothing more than get in the way. You can turn on "Autostart/Autoplay Slider" and just let the beautiful images scroll by.

If you're showing off a photography/art portfolio, you may want to skip the controls. Or if your slider is used primarily for aesthetic reasons and lacks any links or calls to action, there's not a lot of reason to include controls.
Some sites like to "set the mood" with a big slideshow. In this case, adding navigation controls would only detract from the tone.
If your slider exists to be looked at rather than be interacted with, it's usually fine to remove the navigation controls.

However, there are more options than simply unchecking every box except Autoplay. You can have the best of both worlds: a beautiful and distraction-free, but functional, slider.
Leave keyboard and mousewheel navigation on — these are invisible, but still give your users some control.

Turn on "Pause on Hover" so users can still look at images they find interesting.

Do some configuring to

show slider navigation bullets on hover

.
To Keep or Remove Navigation?
There's a time and a place for everything. While it's generally good practice to make sure your sliders have visible controls, you shouldn't necessarily sacrifice beauty for functionality. Just make sure you're making an informed decision when you decide to hide those arrows! And consider leaving on invisible navigation controls like keyboard shortcuts and mousewheel scrolling.
Also, check out How to Style the Slider Navigation to learn how to add these elements to your slider!
Please give us a follow on Facebook and Twitter if you want more WordPress tutorials!