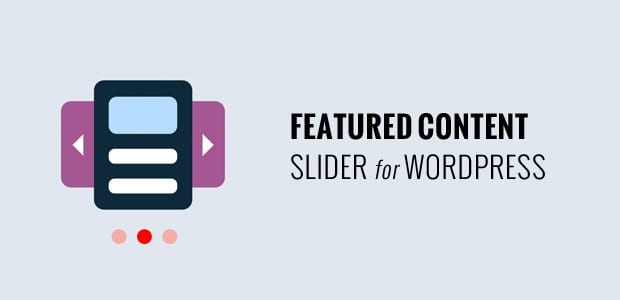 How to Create a Featured Content Slider in WordPress
Do you want to showcase your content with a featured content slider in WordPress? Featured content slider allows you to beautifully display your best content in a slider. It also automatically shows the most recent ones first. In this tutorial, we will show you how to create a featured content slider in WordPress.
Almost every website can use a featured content slider. Just a few examples:
Real Estate: Showcase your property listings.
Testimonials: Share what happy clients have said about you.
Recent Posts: Display a set number of recent posts.
Creating a Featured Content Slider in WordPress
First, you need to install and activate the Soliloquy Slider plugin. For more details, see this step by step guide on how to install a plugin in WordPress.
In order to install the Featured Content Slider addon, make sure your license is verified before you proceed. Go to Soliloquy » Settings to verify your license key.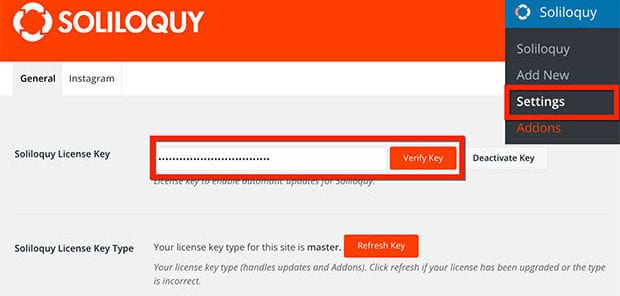 Install the Featured Content Slider Addon
Next you need to install and activate the Featured Content addon.  If you do not see it listed, select Refresh Addons.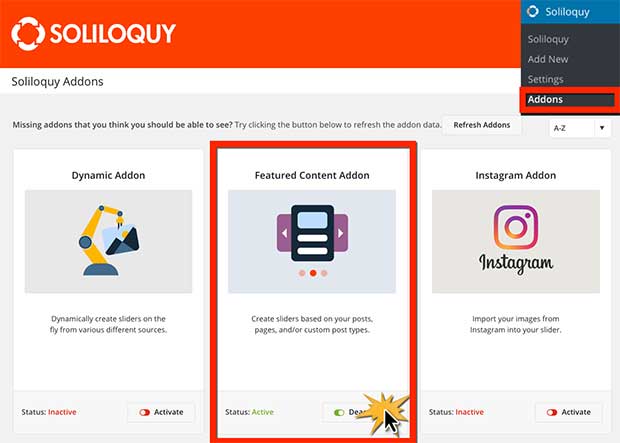 Create a Featured Content Slider
After activating the addon, it's time to create your first featured content slider.  Go to Soliloquy » Add New to add a Featured Content slider type. Then save your slider as a draft or publish it.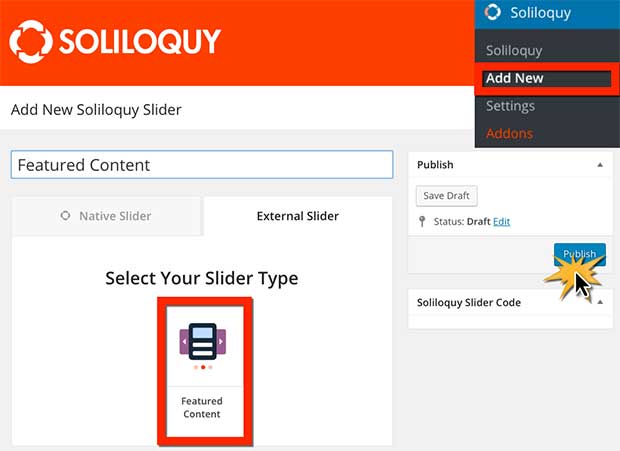 Next, scroll down to see the settings for your slider.  Notice that you are starting from the Slider tab on the left.  
Within this area, you can determine what post type you want to display, such as posts or pages, specify how many items are in rotation (the default is 5), and even chose to display only sticky posts if you'd like.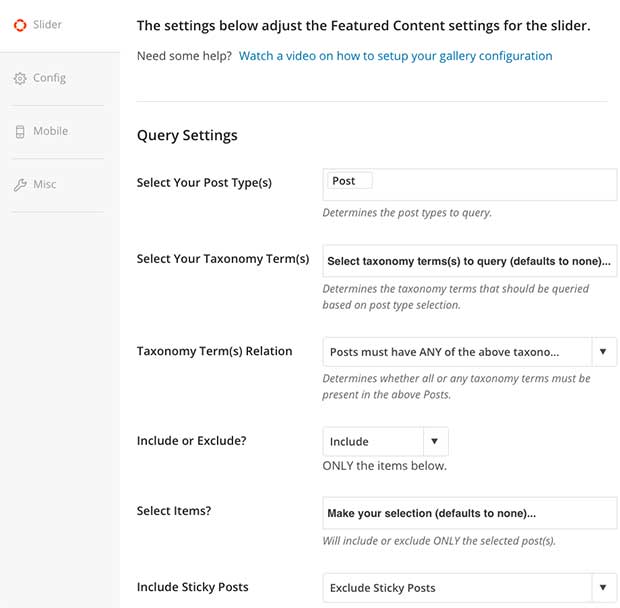 Beyond the slider settings, you can also configure other details about your slider. Select the Config tab at left.  While you are here, you can set the image size, the slider theme, and speed of slide transitions.  Your text caption position is located here as well.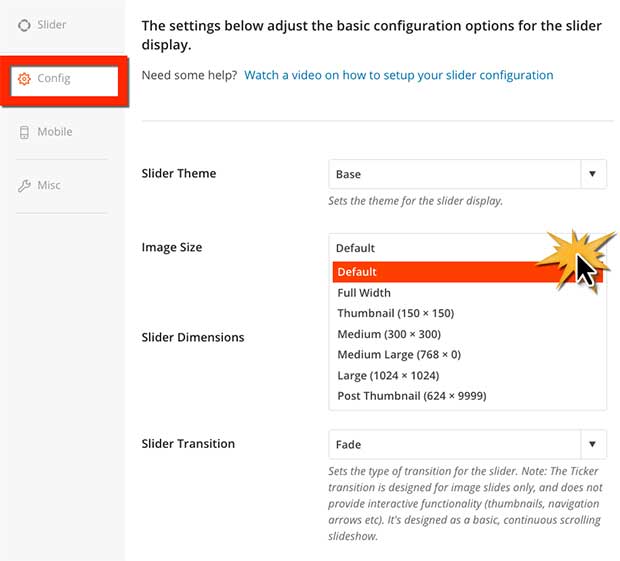 When you are finished with these settings, take a look at the Mobile tab.  Then test what your website looks like on a mobile device and adjust your mobile resolution settings as needed.  
Adding Featured Content Slider to Your Website
You're almost done.  Now it's time to add your slider to a post or page. Edit a post or page or create a new one, click Add Slider and select your Featured Image slider.
Don't forget to update or publish your post / page.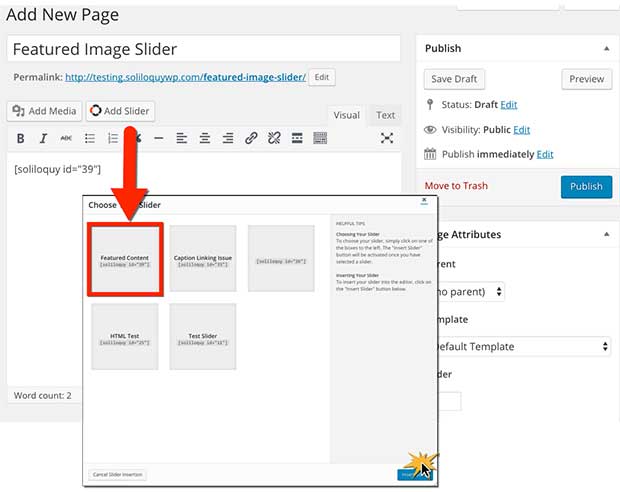 You can now visit your website to see your featured content slider in action.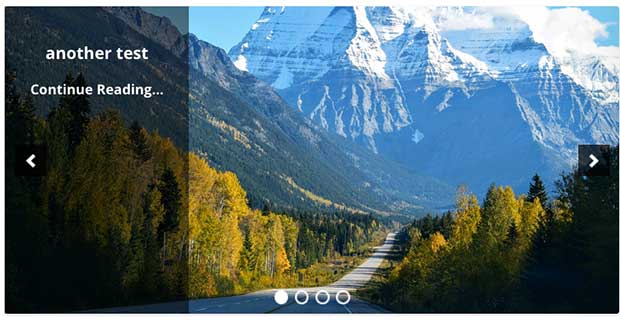 Want to see a demo of featured content slider? Here you can see how the slider works when you click on the arrows.