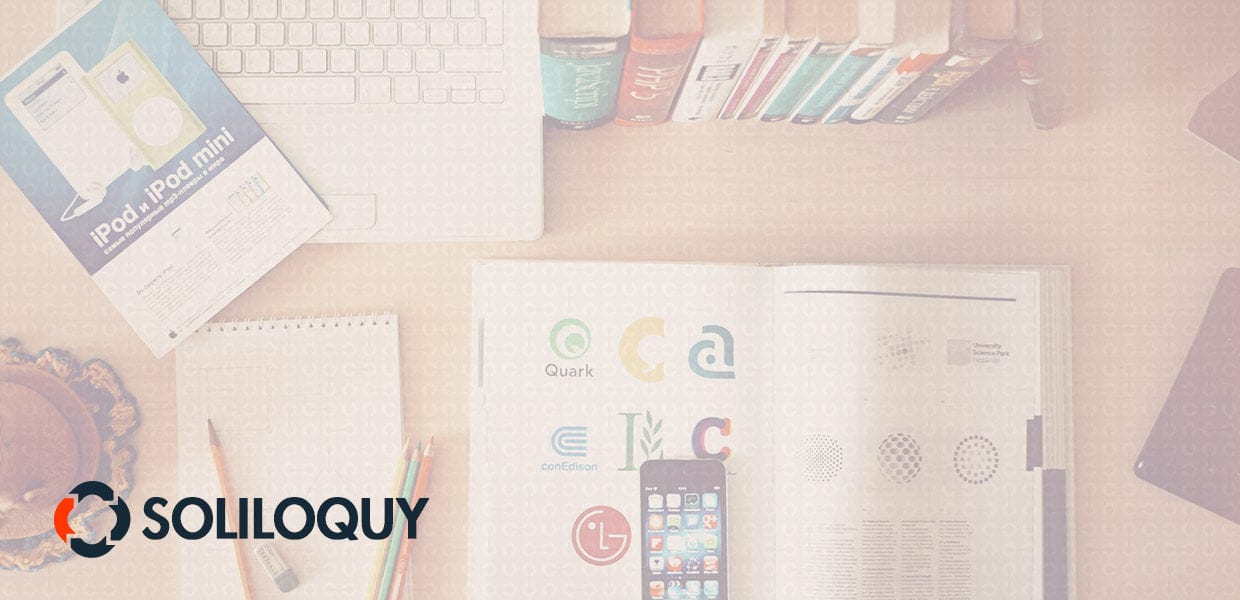 How to Create an Instagram WordPress Slider by using Soliloquy
The photos you create on Instagram can be amazing images to use for your slider in WordPress. With Soliloquy's Instagram addon, you can create an Instagram slider in under five minutes! If you have a Multi license or higher, you can download and begin using the Instagram addon today!
Check out the how to guide below and get started using a Instagram WordPress slider immediately.
STEP ONE: Confirm your license key is verified
You will not be able to install the Instagram addon if you have not yet verified your Soliloquy license. So make sure your license is verified before you proceed.
STEP TWO: Install and Activate the Themes Addon
Next, you need to install and activate the Instagram addon.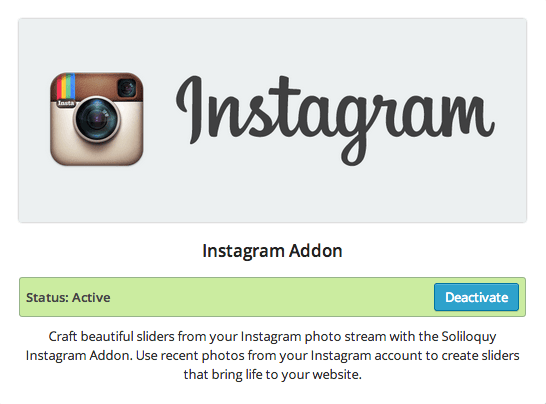 After you activate the addon, you are ready to integrate Soliloquy with your Instagram account.
STEP THREE: Integrate with Instagram
Now, if you just try and create an Instagram slider before connecting it to your account then you will see the screen below.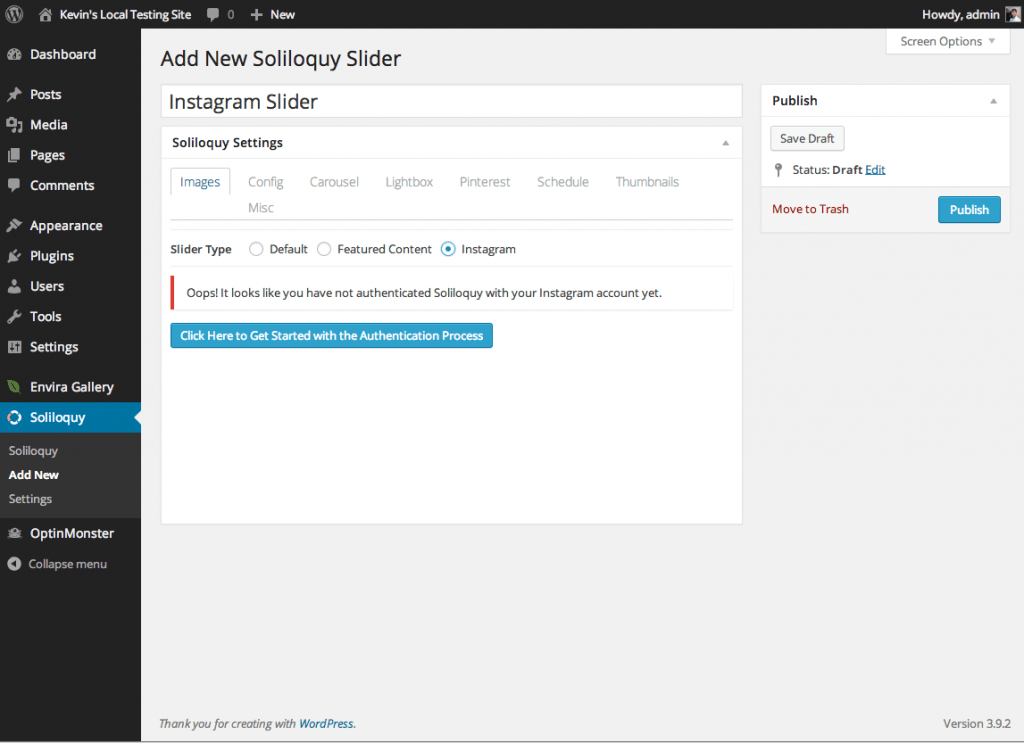 Therefore the next step is to connect with your Instagram account. Therefore, within your Soliloquy sidebar menu, click the submenu item Settings. On that screen, click the Instagram tab.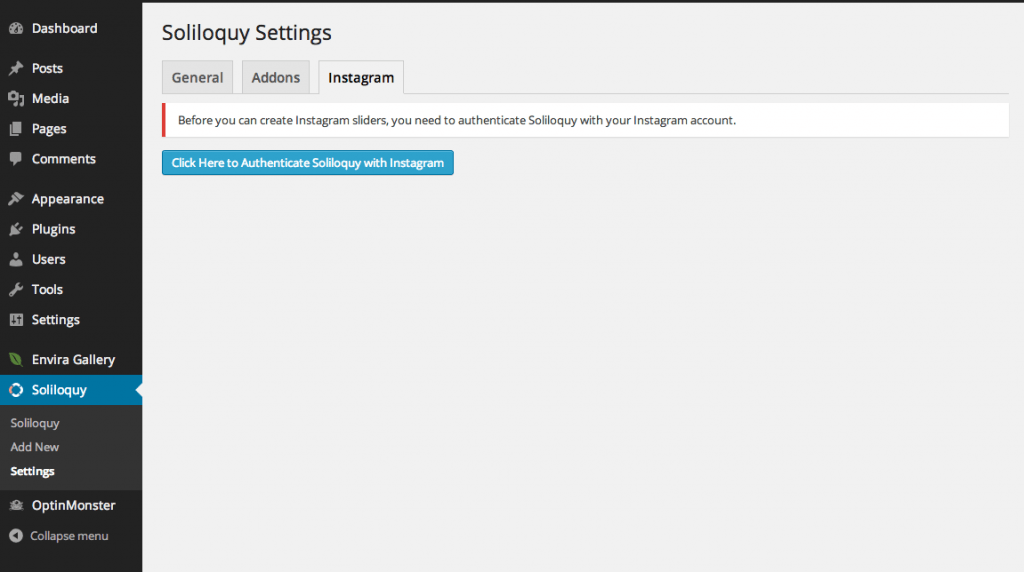 To make the next steps easier, make sure you are already signed into your Instagram account in the same browser. Now you will need to click Click Here to Authenticate Soliloquy with Instagram. Upon clicking the button, you will be brought to the following screen.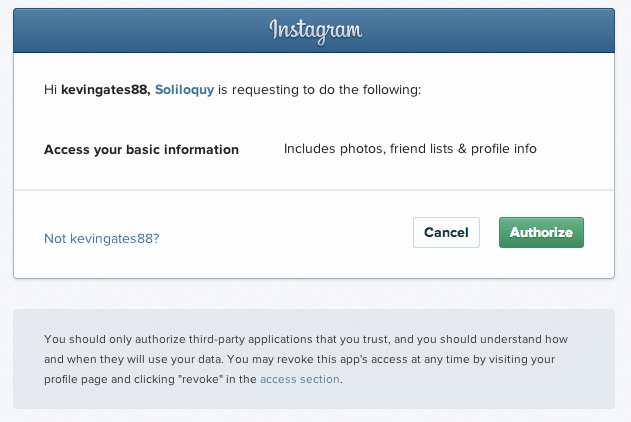 Click Authorize. Now you will be brought back to your Soliloquy screen.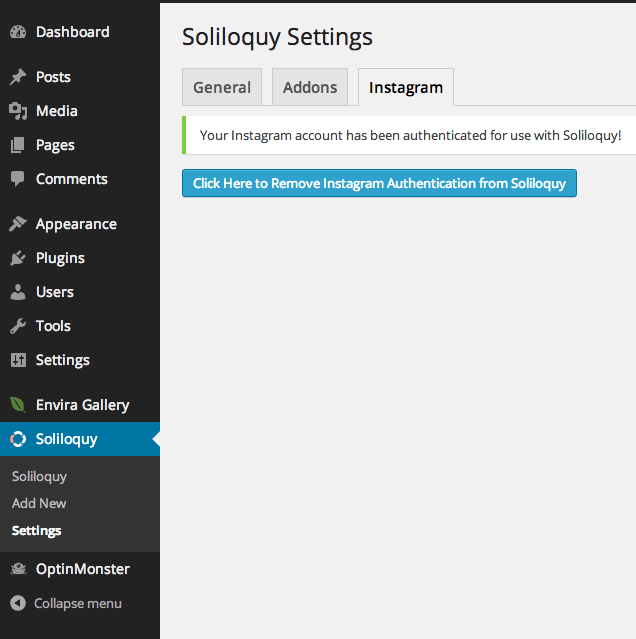 You can now create your Instagram slider. Go ahead and click Add New in your lefthand Soliloquy submenu.
STEP FOUR: Customize Your Slider
While Soliloquy has you set to the Default slider option by default, go ahead and click the Instagram radio button.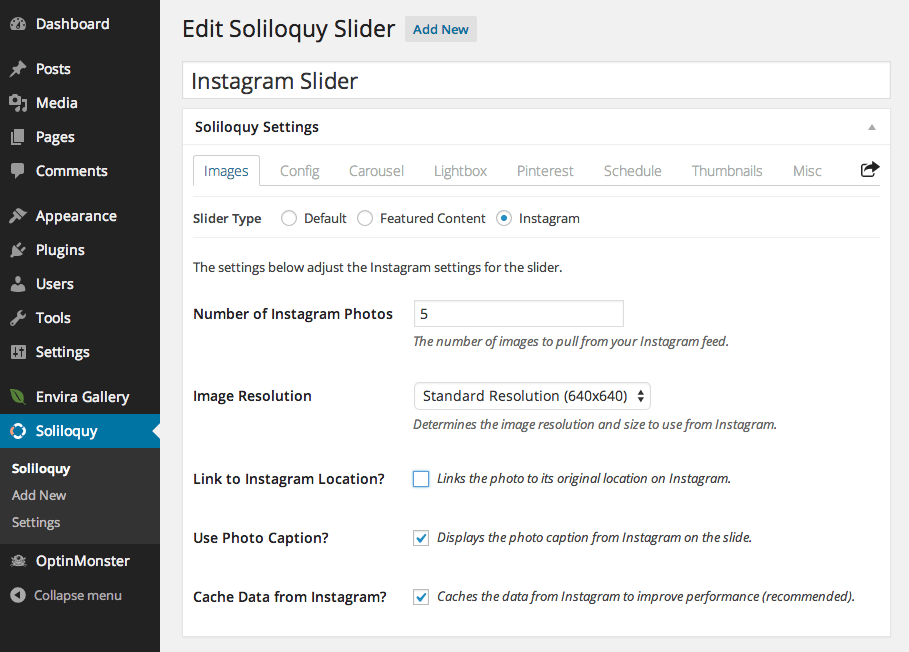 You can now customize your Instagram Slider. Be sure to check out the various options, including being able to link back to your photos on Instagram.
You are almost done! Next, you will need to Publish or Update your slider. Then add your slider to a post or page if you have not yet done so. Finally, check out your slider!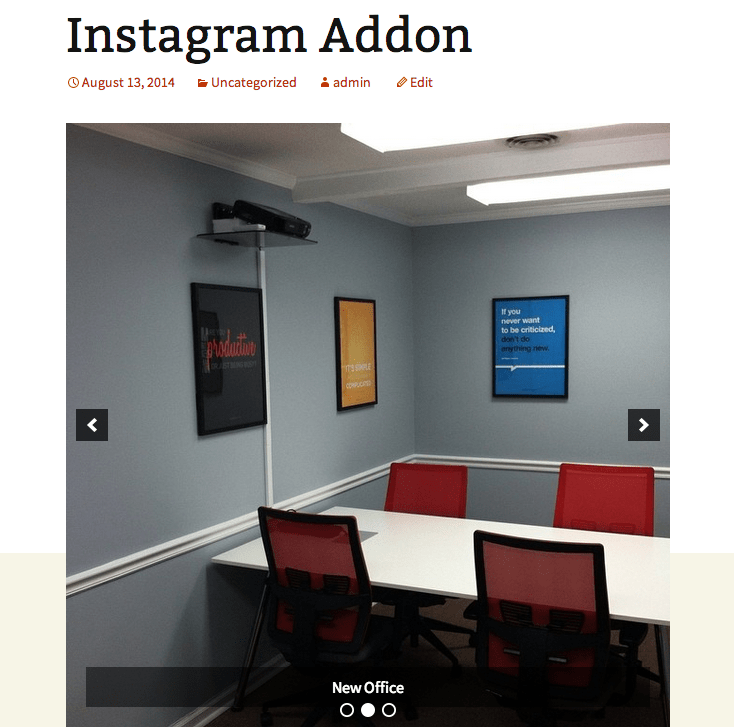 Great job! You just learned how to create an Instagram WordPress slider by using Soliloquy! If you have any other questions, don't forget to check out our great documentation!