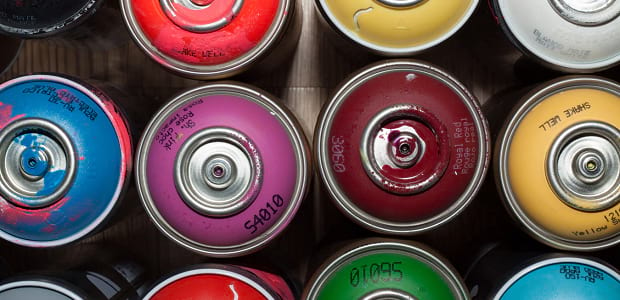 WordPress Admin Page: How to Customize It
Is your WordPress admin page starting to look a bit stale? Maybe you want to add your logo for guest editors to see, or are just tired of the plain old gray background. Or perhaps you want to customize the panel to restrict client access to certain areas. Lucky for you, there's plenty of ways to spruce up that monochrome admin dashboard and keep your editors where you want them!
Add your logo (white label)

Change the color palette

Modify the menus

Add graphics and widgets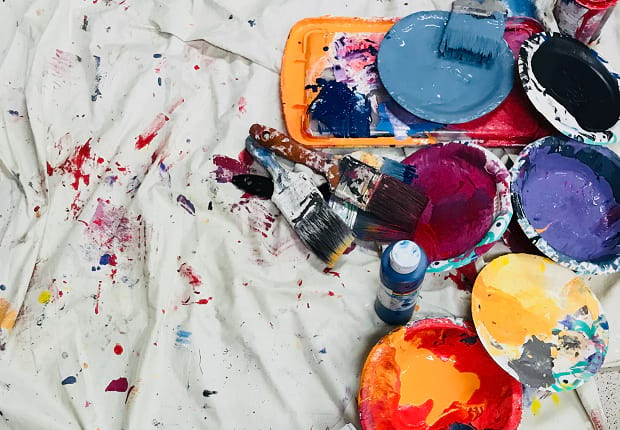 Ready to beautify and personalize your admin panel? Check out these awesome plugins!
Admin Themes
The best way to overhaul the admin page is with themes. These will have the most impact, changing colors, rearranging menus, and even overhauling the entire style of the dashboard. Here are a few of the best free admin themes! You can find premium themes on sites like CodeCanyon too.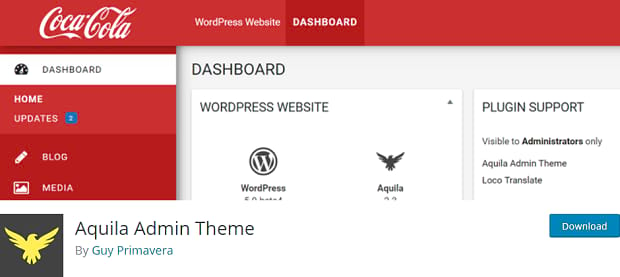 If you're familiar with these languages, use these plugins to easily add all sorts of functionality to your dashboard! Change the appearance or create all new scripts; the sky's the limit if you know what you're doing.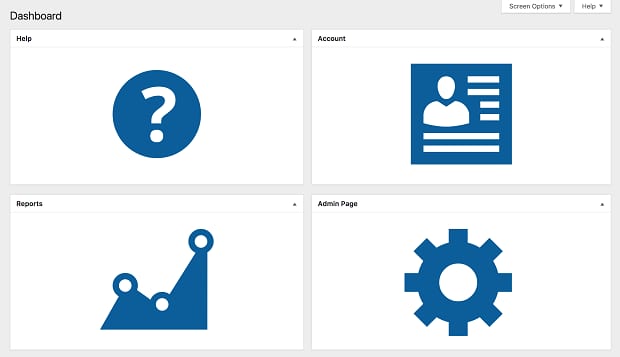 Need more control over your admin panel's functionality than its aesthetics? Client Dash is the plugin for customizing what your editors and clients can see. Add and remove any menu item on a per-role basis, add helpful widgets, and white label the dashboard. This is the most extensively functional dashboard editor out there.
Ultimate Client Dash balances functionality and aesthetics to allow you to craft the perfect experience for your clients. Control what roles can see, white label WordPress, customize the login screen, and overhaul your dashboard with a beautiful theme and customizable elements and colors!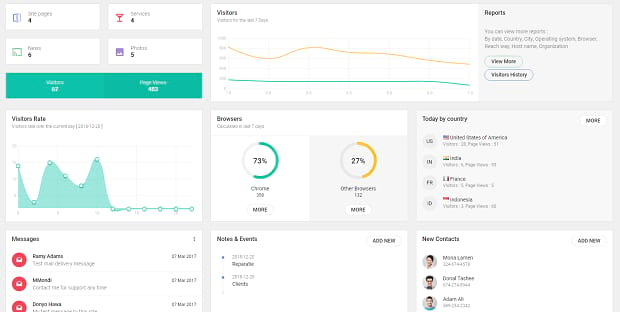 This premium plugin brings you a customizable admin dashboard with open source coding and tons of features. The dashboard in particular is packed with a helpful user traffic widget, inbox messages, and contacts. There's a lot of functionality here.

Is your wall covered in sticky notes? You might like this plugin! Make your dashboard beautifully cluttered by sticking these colorful notes on the home page. You can keep them private or share them with clients too!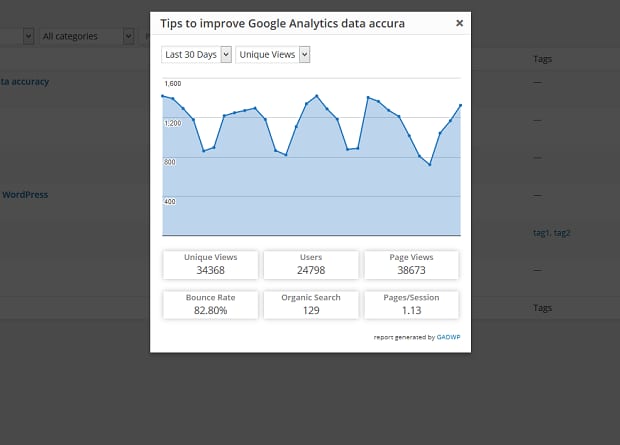 Looking to keep up with your analytics in real-time? You'll never want to close your dashboard again. Google Analytics will appear in various places in the WordPress admin, including the dashboard. You don't even need to insert the tracking code yourself! Just sit back and watch the stats roll in.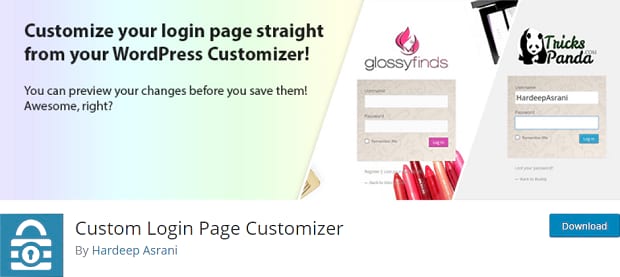 Don't forget your login page! That default page is pretty vanilla, and it won't leave much of an impression on your clients or visitors. Use this login page customizer to add your logo, include a background, change the box appearance or the forms, and more.
Making WordPress Beautiful
That default admin page skin can get dull really quickly. These plugins are a real godsend for those who like to change things up every once in a while. And it's not just for you; this can leave a lasting impression on your editors too!
Want to make your WordPress site just as pretty as your admin page? Check out these amazing beautiful plugins!
Need more WordPress tips in your feed? Follow us on Facebook and Twitter for more!