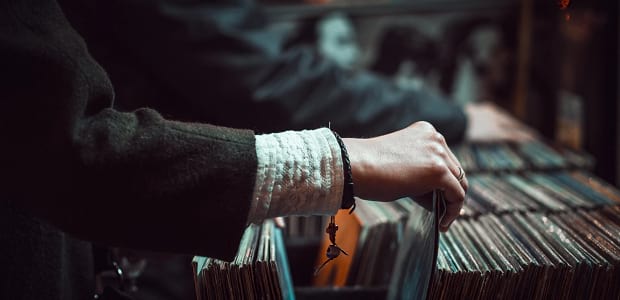 How to Choose a Soliloquy Plan
So you've made the choice to switch to Soliloquy, or are thinking about trying it, but aren't sure which plan to choose. No problem! With so many features and big differences between plans, it can be difficult to make that decision.
If you're not quite sure which Soliloquy plan to pick, this article will clearly lay out the differences between plans, what sort of sliders you can create with them, and who they're best suitable for. By the end, you should hopefully have a crystal-clear idea of the plan that's best for you or your business.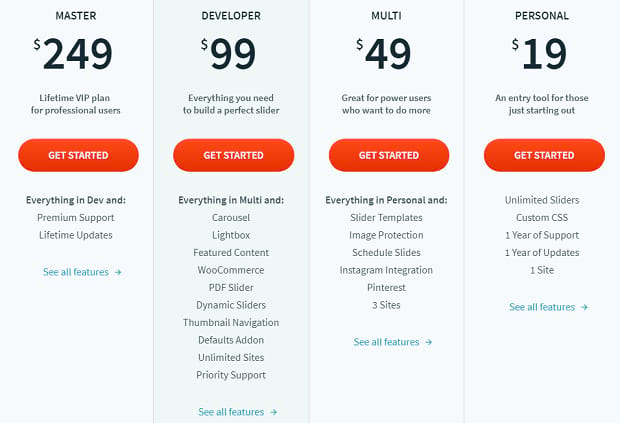 Soliloquy Lite
Soliloquy Lite is the free version of Soliloquy, available in the WordPress Plugin Directory. If you haven't tried Soliloquy yet, you can test it out absolutely free, and painlessly upgrade to a more feature-rich plan at any time.
Lite allows you to create only basic sliders, as you won't have access to any of the addons that make Soliloquy so interesting. However, these sliders are mobile responsive, customizable, and easy to add to your website.
What you're missing out on is the ability to easily insert sliders as a widget, slider themes for maximum customization, unlimited slider creation, custom CSS and HTML, updates and support, and more.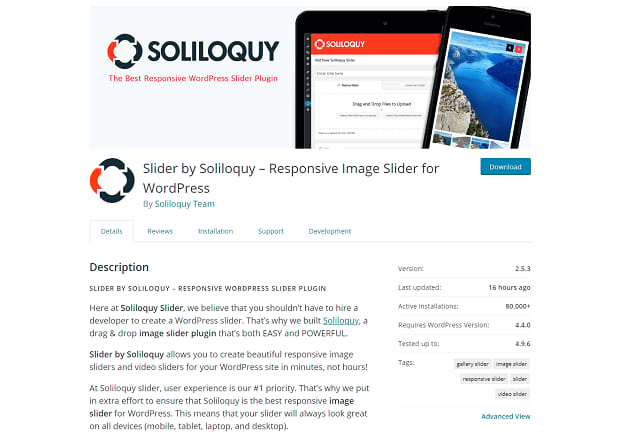 Soliloquy Lite was created for those who just want to get a feel for the plugin, so feel free to download and try it at any time.
Pros: Free! A great way to test out basic Soliloquy functionality like mobile responsiveness. Great for those who like to try before they buy.
Cons: Lots of addons and functionality are unavailable. A very basic version of the feature-rich Soliloquy.
Personal Plan
Soliloquy personal is the inexpensive but robust starter tool for those who just want to dip their toes into the water. With one supported site, it's great for small startups. And unlike Lite, you can create as many carousels as you want.
You'll receive access to the CSS addon, which allows you to beautify your sliders with custom code. Add padding, borders, text styling, and more to each slider individually — the only limit is your knowledge of CSS. Besides that, you'll receive one year of support and updates until you renew your license. Soliloquy Personal: simple, but effective.
Pros: Unlimited sliders. Custom CSS styling. Access to dedicated support/upgrades for one year. Designed for beginners, small websites, and who are just starting out with sliders.
Cons: One site only. No advanced addons (like themes, Instagram sliders, or the scheduling addon).
Multi Plan
The Multi Plan is the most well-rounded Soliloquy plan, just like Personal but packed with even more great content. It works with three websites, so it's great for those who run a small network, and you can create unlimited sliders as usual.
The extra addons are the real highlight. Some are simple, like the Protection addon that protects your images by preventing right clicking, or the Pinterest addon that adds a fancy pin-it button to your sliders' images.
Others are major additions. The Instagram addon turns your slider into an Instagram feed, so visitors can see the latest of your photos on the social media platform. You could also try the scheduling addon, which allows you to schedule slides or entire sliders to appear at certain days or times. Wish visitors good morning, or set up your sales promotion to appear on time.
Last, are slider themes, which allows you to customize the appearance of your sliders with beautiful templates. No matter what the aesthetic of your WordPress website, there's a template to seamlessly blend the sliders in with your unique style.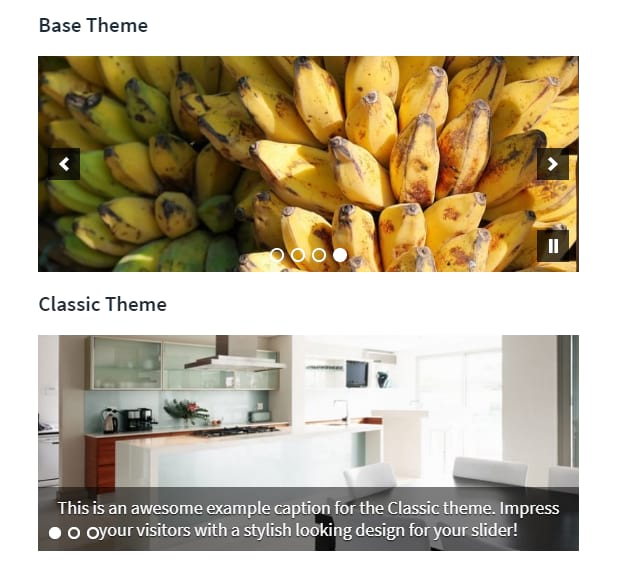 This is the plan for those who love Soliloquy sliders and want access to all the best of its addons and functionality. Create a wide variety of sliders and design them with multiple customization options.
Pros: Well-rounded with the most generally useful of Soliloquy's features. Easy to use, suitable for anyone regardless of web development experience. Best for small business owners, those who own a few sites, photographers and designers, and beginner to intermediate WordPress users.
Cons: Advanced addons, like the WooCommerce, lightbox, and featured content addons, are not available. Three websites only mean that this plan isn't suitable for those who run a large network of sites.
Developer Plan
Do you develop a multitude of WordPress websites? Or do you need access to advanced features like he WooCommerce product slider or sliders that dynamically pull images from certain places? Then the Developer plan might just be what you're looking for.
Great for web designers, developers, advanced users, and all-around slider lovers, the Developer plan nets you access to priority support as well as a whole host of useful addons. If you can think of a use for a slider, one of these addons can probably help you create it.
Create beautiful responsive carousels, add a pop-up lightbox to your photos and videos, or customize the slider look with features like thumbnail navigation or PDF files. If you find yourself frequently creating sliders, try the defaults addon to save time. But that's just the tip of the iceberg.
Advanced addons allow you to create dynamic sliders that draw from almost any source on your website, such as from your recent blog posts or certain pages. This can be used for almost anything! In addition, WooCommerce users will love the carousel that displays their products with all sorts of filtering and customization options.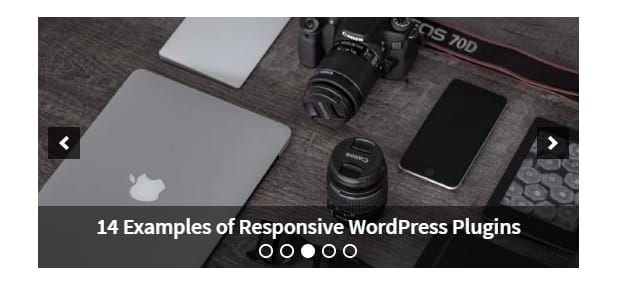 The Developer plan is exceptional because the only limit is your imagination and coding abilities. You can do almost anything with Soliloquy sliders.
Pros: Unlimited websites, all Soliloquy addons, and fast priority support. Made for web developers, designers, business owners, and advanced users.
Cons: Like the lower plans, only one year of updates and support unless you renew your license.
Master Plan
If you love Soliloquy and absolutely want to stick with the product, you may want to consider purchasing the Master plan. This lifetime plan doesn't contain any extra addons, but what it does have is lifetime support and free updates forever. No more having to renew your license every year. If you plan on using Soliloquy for many years to come, buying the Master license is cheaper in the long-run.
Pros: Everything from the other plans. Priority support. Free updates, forever. Made for those who love Soliloquy and want to use it for a long time.
Cons: A higher, but one-time cost.
Picking the Right Plan
Hopefully, you should have a much better idea which of the Soliloquy plans you should choose now. But if you're still unsure, here's the short version:
If you just want to test out Soliloquy, download Soliloquy Lite.

If you want to use Soliloquy on a single website, and don't need the advanced addons yet, try the Personal Plan.

If you're a small business or individual with 1-3 sites, who needs access to intermediate addons like scheduling, right-click disabling, or Instagram sliders, use the Multi Plan.

If you're an advanced user who needs addons like the dynamic, WooCommerce, and lightbox sliders, or need to use Soliloquy on an unlimited amount of websites, buy the Developer Plan.

And if you want to use Soliloquy for a long time without having to renew your license, purchase the Master Plan!
Remember, choosing a license is never final. If you decide that you want the functionality of a better plan, you can upgrade your Soliloquy license at any time! So if you're unsure, just choose a plan, experiment, and upgrade when you're ready.
SaveSave
SaveSave