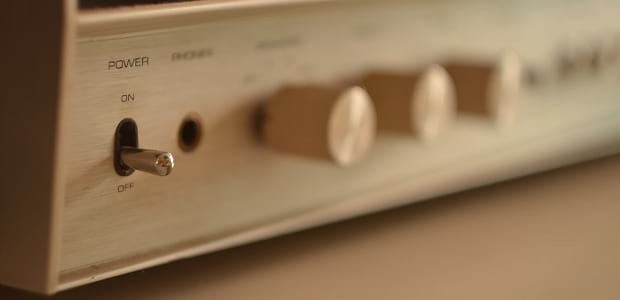 How to Turn on Soliloquy Addons
Do you want to enable Soliloquy's various addons? Depending on what type of license you purchased for Soliloquy, you'll have access to some or all of the dozens of addons Soliloquy has to offer. To use them in your sliders, you'll need to enable them. It's easy! Just follow this tutorial and you'll be using CSS, adding thumbnails, and importing pictures from your Instagram feed in no time.
Step 1.

Choose an Addon

Step 2.

Enable the Addon(s)

Step 3.

Create a Slider with an Addon
Step 1. Choose an Addon
Soliloquy comes with over ten addons packed with new functionality. Here's a quick list of what they do and what plan they come with so you can pick which you want to enable. Each plan includes all the addons of the previous tier as well.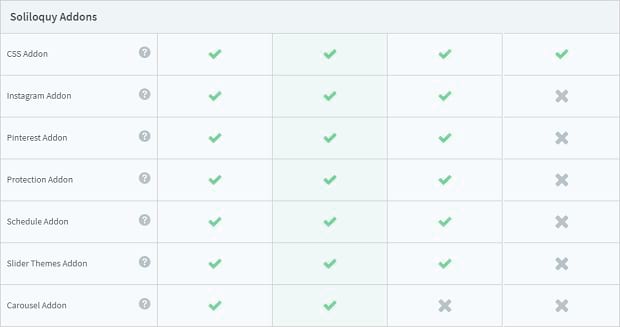 The Personal tier gives you access to one plugin: the CSS addon. Now you can customize your Soliloquy sliders with CSS on an individual basis!
With the Multi tier you get quite the upgrade.
Last but not least, both the Developer and Agency tiers will give you access to the last batch of addons.
Step 2. Enable the Addon(s)
Once you know what addon(s) you want, you'll need to enable it in order to add it to a slider and configure its settings.

On your admin dashboard, go to Soliloquy » Addons. From here you'll see the list of addons you have available to you. If you don't see an addon you want, chances are, you need to purchase a higher pricing tier.
Once you've found the addon you want, just click Install Addon, then Activate. And that's all you need to do! Now it's time to go configure its settings on a slider.
Step 3. Create a Slider with an Addon
Depending on what addon you choose, there are a few different ways to use them. Most can be accessed by going to Soliloquy » Add New, or editing an already existent slider, and finding the addon settings there.
If you're using the Carousel, Lightbox, Pinterest, Schedule, or Thumbnails addon, you'll find configuration options in a new tab on the slider settings page. Slider Themes are under Config. The CSS addon adds a Custom Slider CSS box under Misc, and the Protection addon's checkbox is there too.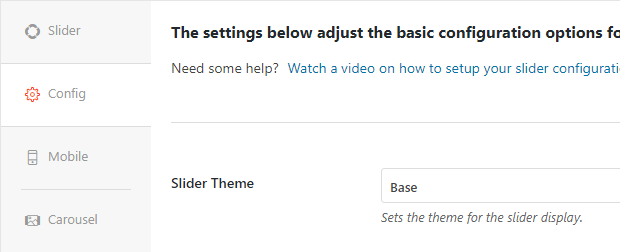 Featured Content, Instagram, and WooCommerce sliders can be found under External Slider, while clicking Select Files from Other Sources then Insert PDF will lead you to the PDF addon.
The Defaults addon adds a custom slider to your slider list under Soliloquy. Edit it to have the settings appear as a default whenever you make a new slider! It works similarly for the Dynamic addon; find Soliloquy Dynamic Slider and follow this guide.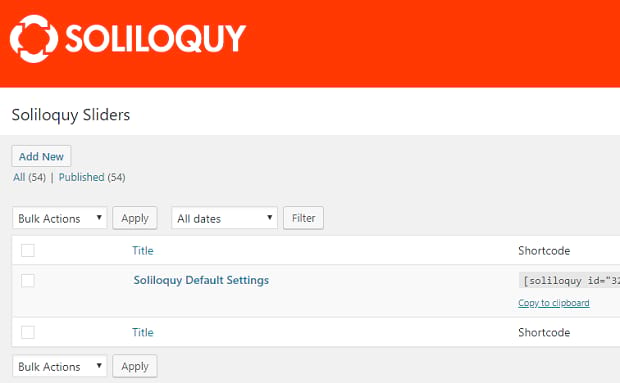 And that's everything! When your slider is finished, save and insert it onto a page to see your addons in action.
Soliloquy's Tons of Addons
There's so many Soliloquy plugins to pick from, and we hope you have a great time trying out all of them. If you're still a little lost, this guide to configuring Soliloquy addons should help you get them properly set up. With addons, you should easily be able to create exactly the carousel you're imagining.
Please let us know if this helped you by following us on Facebook and Twitter. You'll get new WordPress tutorials every day!