9 Dark Sliders
Do you want to see some dark sliders and sliders on black websites? Light web design is fairly popular, to the point where even images on the site tend to be bright and colorful, but a darker design can make a big impact.
Dark designs often look more professional, serious, and elegant

A dark slider on a bright website stands out and draws the gaze

Dark design can be easier on the eyes if your slider doesn't have text

Dark sliders fit in well on dark websites
These are just a few reasons you might want to use a slider with less bright images. Ready to see some inspiring, elegant sliders? You'll love this list.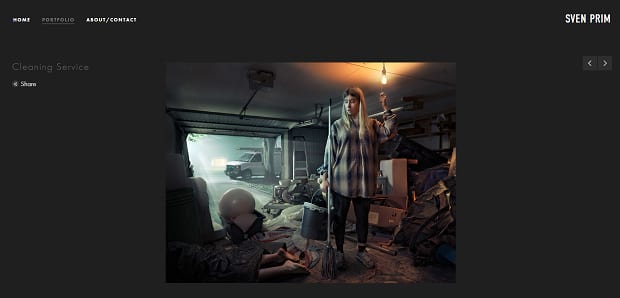 Sven Prim's portfolio opens with a clean gallery of images. Click one, and you'll be able to open up the individual images and scroll through them in a slider panel. The photography itself is cinematic and surreal without being super bright or cartoonish, and every photo looks great against the dark grey background.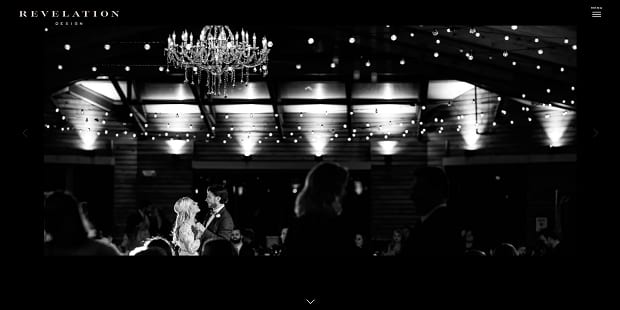 Nothing works better for a wedding planner than a slider of photos showing off the big event. Many of the images are dark or moodily lit which makes for a pleasant experience on this elegant black site. Dark design has to be done carefully, but these soft, muted colors nail it.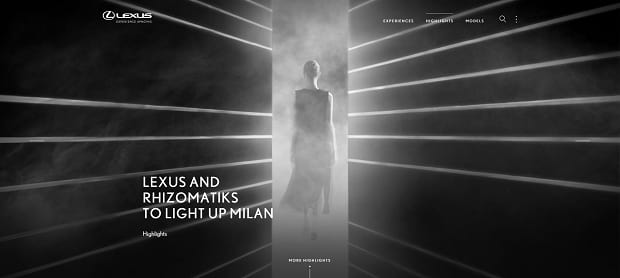 Here's an awesome way to navigate your site: with a fullscreen slider taking you through your options! Click the arrows or the buttons to slide through each page before scrolling down to read the rest.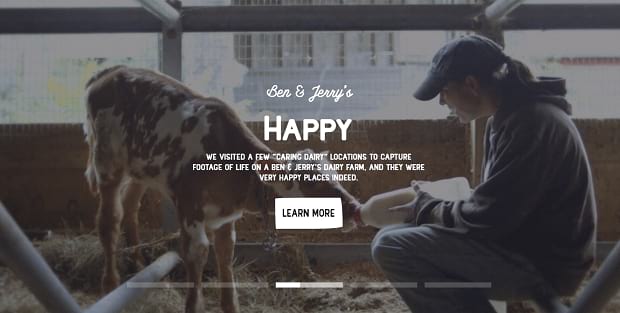 On this highly contrasting website, faded colors can actually call attention to an element on the page. Each panel of this slider has a dark filter over it, lowering the intensity of the colors and making it look more attuned to the rest of the monochrome website.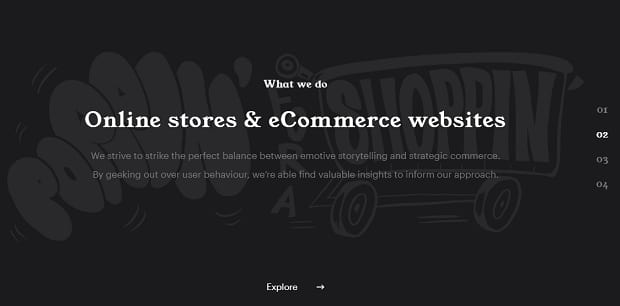 Ever seen a slider used to introduce a brand? This is one cool carousel! As you click through each panel to learn more about what the company does, typography reinforcing the brand will pop up in the background. It's a simple but neat way to teach visitors about you.

This video slider is just awesome. Scroll through the animated images by clicking and dragging, and click one to see the video pop up in full screen! When you're done, it smoothly slides away, allowing you to browse again.
Renewal's fullwidth slider strategically uses a dark filter to make the colors and text pop. Every slide uses darkened images so that the bright UI and text is easily visible, and the buttons look way more colorful than they would normally. This is a good idea if you have a call to action button on your slider.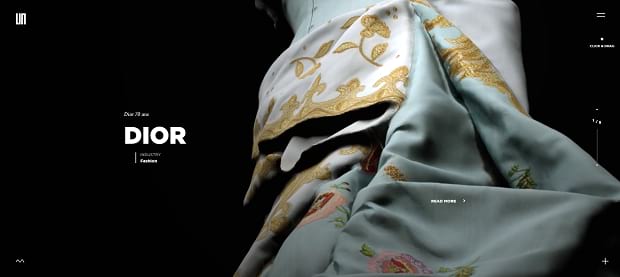 Now, this is an awesome slider. If you love flashy effects, you'll adore this. The vertical slider allows you to navigate with the buttons or by clicking and dragging. Do the latter and you'll experience a pinch effect before the video expands again on the panel you drag the slider to. All in all, this is just cool.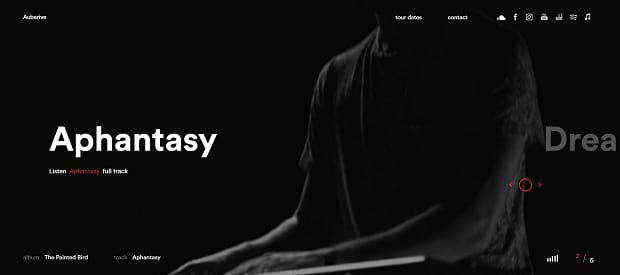 Who doesn't love a sweet video slider? Click and drag to slide through the black and white fullscreen videos. The music track changes as you go! The whole one-page website is dedicated to this rotating music slider, and they couldn't have picked a better way to present it.
Dark Web Design
Darker design on websites is definitely less popular than its light counterpart, but with the right designer, the final result can be worth the effort. These beautiful dark sliders, perfectly integrated in their websites' designs, have more than proved that.
Looking for some more inspiration? You'll love these elegant slider portfolios, or perhaps these sliders with strong typography.
If you loved this showcase, let us know by following us on Facebook and Twitter!