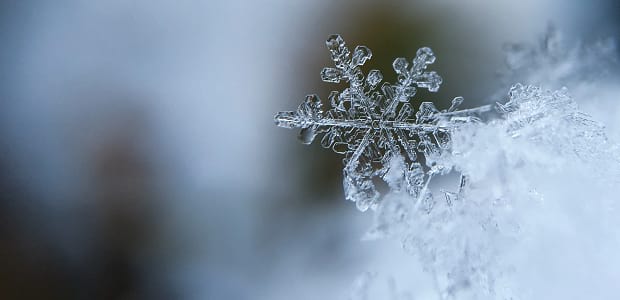 13 Snowy Winter Sliders
Looking for some beautiful winter sliders? These bright carousels are great at adding some wintry cheer to a website. And they're great for branding during the colder season! If you're looking for some inspiration for your winter- or snowy-themed website, you'll love this slider compilation.

Check out the cool ripple transition effect! At first glance, you might not even realize this is a slider. But hover over the image and the controls will appear, allowing you to navigate through all the wintry photography.

Here's an awesome Instagram slider packed with amazing mountain images! Instagram sliders look great on a website, and this one lets you see beautiful, snow-packed mountains year-round. You can click the images to see the post attached to it, and the photo in a higher resolution.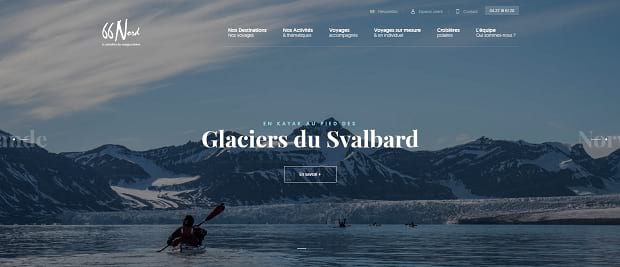 This website features quite a few sliders, all beautifully animated and featuring some gorgeous photography. Snowy peaks, winter landscapes, and environments that just look chilly. Take a look at all the frosty imagery!

Snowy scenery and cold horizons mark this slider. The beautiful photography creates the perfect atmosphere, and this slider fits in perfectly with the rest of the site's aesthetic.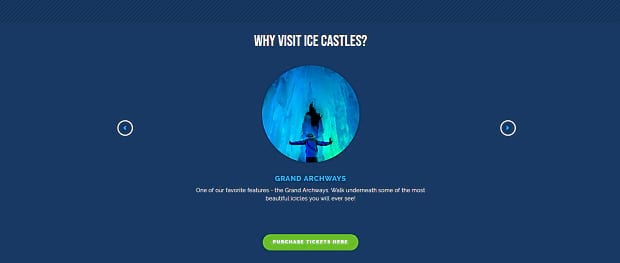 It may be simple, but the way this slider provides tiny glimpses into an icy world is simply beautiful. The site uses a plain colored design, interspersed with breathtaking photography. Against the flat background, these fantastical photos look even more eye-grabbing.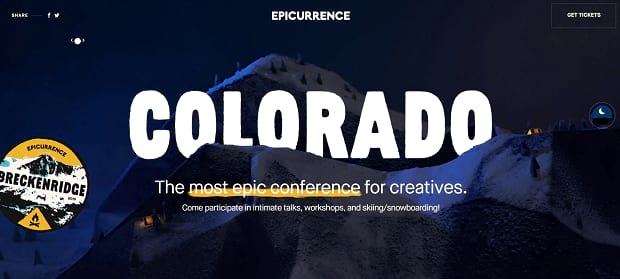 There's all sorts of images to drag around on this website, but by far the coolest is the header, which transitions to change the time of day as you drag left and right. There's also a slider that pans through a single long image. Now this is a unique design!
Here are three sliders back to back! What better way to feature some of your best packages and events? And you get some natural photos of the mountain while you're at it, taken right from the cameras placed around the area.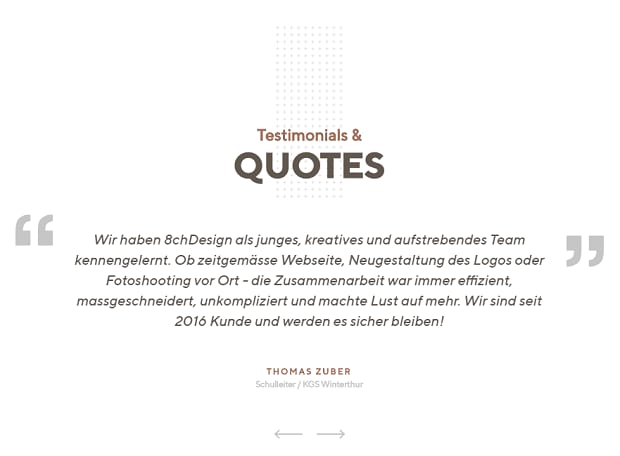 This testimonial slider is nestled in the middle of this grayscale design. Even the photos of winter mountains look bright. Carefully placed accent colors, bold headers, and use of white space pull your gaze towards the most important parts of the website, such as this slider.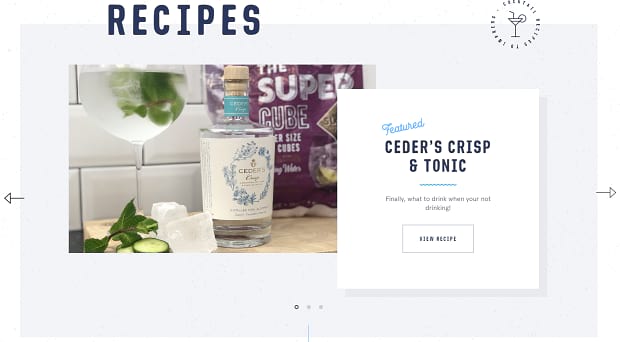 It may not feature winter landscapes, but this is certainly a chilly website. Photos of ice and cold drinks decorate a textured, snow-like background.
It's no surprise that the coldest state in the US has a travel website featuring plenty of snowy imagery. Shots of the wildlife and landscape abound. Click through the tabs or click and drag on the slider to navigate and see all the photos.

Besides the great shots of skiing and mountain landscapes, Rossignol's slider nails its branding with a little repetition. The company's slogan appears somewhere on each slide — simple, but memorable for visitors.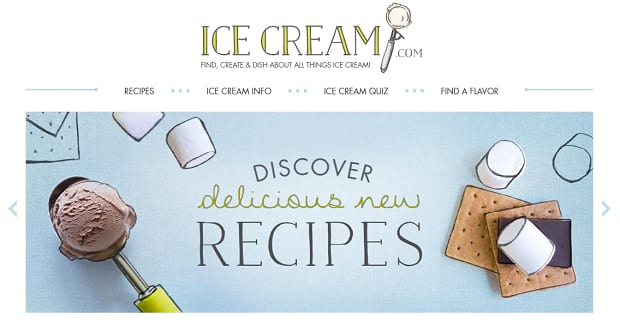 Nothing's colder than ice cream. The soft blue and white palette of this website is definitely reminiscent of ice and snow. Occasional splashes of green stand out and draw your eye to the logo, text, and certain frames on the slider.

The cool thing about this snowy slider is the animations. As you scroll through each photo, the text or logo will slide in from the right. Animations are a great way to add a little pop to a slider. The control navigation also disappears, so you can get a better look at the images.
Beautiful Winter Sliders
No matter the season, the winter aesthetic never goes out of style. Cold and snowy or festive and cheerful, these sliders exemplified that style. And if you liked this showcase, you're going to love these beautiful illustrated sliders!
Liked this? Please follow us on Facebook and Twitter for more!