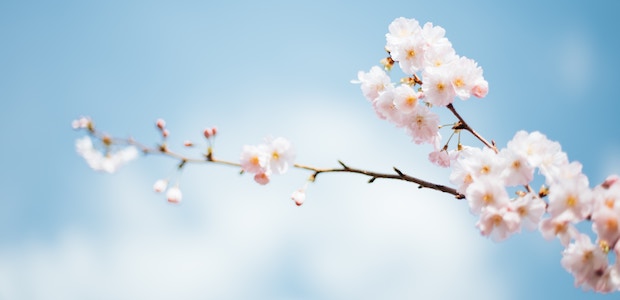 9 Stunning Spring Sliders
Are you looking for some gorgeous spring sliders to inspire you with your own web design? Spring has sprung, and that means many websites are redesigning and freshening themselves up. With the new year well in progress, it might be time to update your slider. Why go with a spring look for the season?
Filling your slider with flowers and aesthetic spring photos can be a great way to revitalize your website

If you run an e-commerce store, get people into the mood to buy spring items

Maybe your site just looks good in soft spring colors!
Ready to get inspired? Here are a handful of amazing spring sliders that you'll fall in love with!

This interactive slider is simply stunning. Hover over the rings to spin them and see the glimmer of the gems, all while gorgeous nature videos play when you hover over them on the left and right. It's a great example of what you can do when you get creative with your sliders.

Nothing says spring like flowers. This e-commerce slider features beautiful, softly colored banners, plenty of pretty flowers, and a great call to action button linking you to their shop on each slide.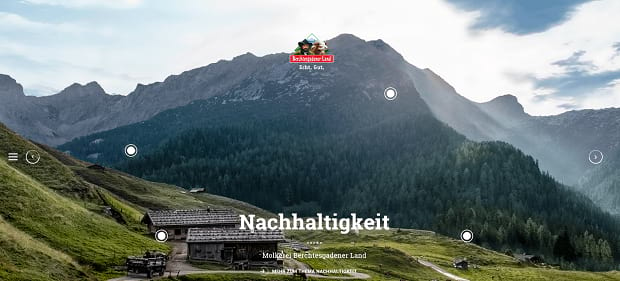 Mountain landscapes, rolling pastures, and pouring sunlight are what you'll find in this outdoorsy slider. Alongside interactive clickable bubbles, beautiful parallax, and an elegant call to action that you'll definitely want to click after seeing this scenery.
This whole site is structured with beautiful slider-like scrolling navigation that takes you through a variety of pretty photos and products. The fullscreen slider itself features plenty of relaxing environments and colorful foods that all feel fresh and spring-like.

If spring for you means new clothes, makeup, or other goodies, then you'll love this slider. Showing off the products of your friends and clients in a logo slider is a great idea, and the soft pastels with occasional pops of color perfectly match this shop's laid back design.
Grapes are planted from winter to early spring, so there's no better time to learn about how a vineyard functions. Educational sliders are a great way to present info, and this one explains the whole grape-growing process with plenty of amazing shots of the gardens and fruits.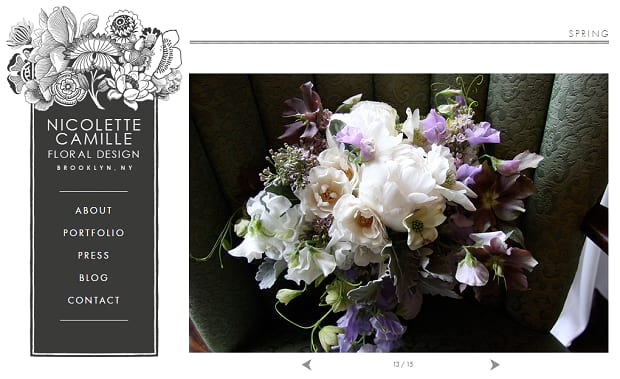 You'll adore this florist's amazing spring portfolio, featuring plenty of floral arrangements, soft colors, and white or pink petals. Don't forget to check out the other season collections so you can get a full scope of this artist's work.
Fresh fruit and citrus make this e-commerce slider look amazing. If there's one way to make your visitors think of spring, it's by creating a slider filled with enticing fruits. The clean design of each banner looks great and makes you want to start shopping immediately.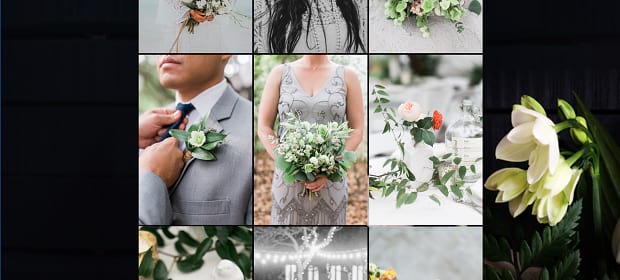 This portfolio is gorgeous. The dark background with images of white flowers looks nice set against this beautiful gallery. Something about wedding photography is reminiscent of spring, the light yet vibrant colors can definitely remind one of the current season.
Flowery Spring Design
With spring in full force, a vivid, nature-inspired design is just what your website needs. Your users will love the change of pace, and you might find your homepage looking a bit fresher and accommodating. You don't need to overhaul your site with a new spring theme if you don't want to; a well-made slider filled with the perfect graphics will more than do the job.
If you loved these sliders, please remember to follow us on Facebook and Twitter for more.