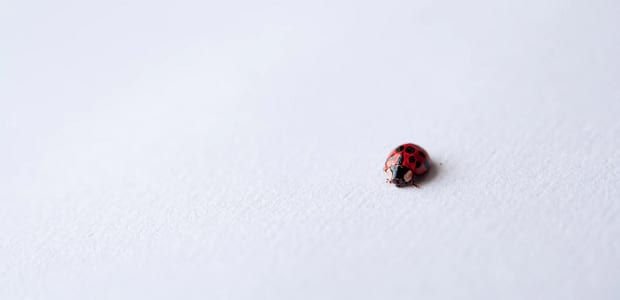 8 Tiny Sliders
Are you looking for some inspiration for smaller, less attention-catching sliders? Your sliders don't need to be the centerpiece of a design. Sometimes the smallest sliders can get the most done — whether it's for social media links, testimonials, or products, a small slider can still get just as much done while saving you a lot of space.
Here's a few reasons a fullwidth slider might not be quite right for your site!
You need to put a slider in the sidebar, header, or another small space.

Your site has a "cute" aesthetic and a tiny interactive element would be perfect for it.

You're using small images in your slider, such as

social media icons

.
Let's take a look at some tiny sliders for a little inspiration in your next design project!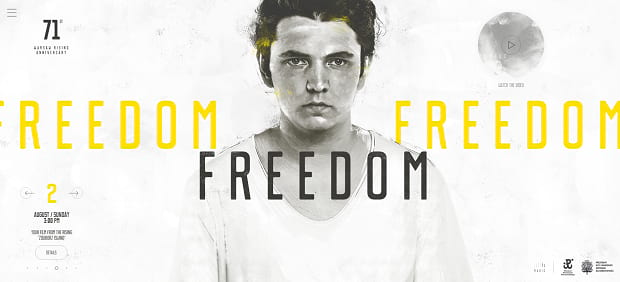 This small slider's controls only take up a corner of the screen, but it's responsible for swapping between the fullscreen panels and bringing up details of each event. With the controls out of the way, you can better appreciate the beautiful artwork and panning animations.

Testimonials can be a big influence on how people perceive your brand, so sneaking in a tiny testimonial slider can be a good idea. These quotes are a little longer than most, but they sound more authentic and give a ton more info on why you should use this company.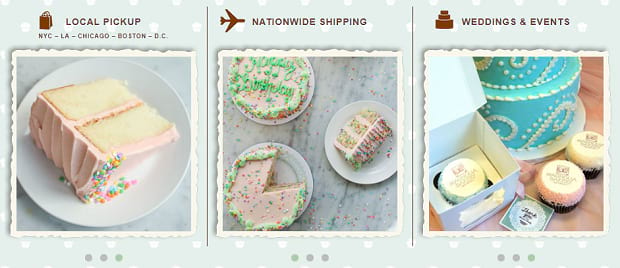 With the tiled photography layout of this website's body, the row of tiny sliders looks absolutely perfect here. All the photos within each slider fit well within the site's muted pastel palette. And check out the gallery to find more small sliders showing off all the beautiful baked goods!

A small slider is a great way to gently encourage people to browse more. If you click on a case on this website, once you've finished watching or reading and scroll to the bottom, a little slider will show you some more episodes you can watch. That way you can continue browsing without having to go back. It perfectly suits the nature of this site.

While this site features a prominent slider to display all their delicious foods and ice creams, scroll down a little and you'll encounter a carousel that's far cuter. It's a tiny Facebook social slider! Pulling from social media feeds is a great idea to populate a smaller slider.

When you're running an e-commerce site that offers a variety of products, it might be a good idea to use a lot of little sliders. With all the mish-mash of stuff here, Woot uses a stack of small sliders so you can get a glimpse of everything they have.

When you sell jewelry, there's a lot to cover in your product images. Le Gramme uses a similar type of product slider in various places across the site. Hover the image to scroll through a product image, close-up shot, and what it looks like being worn. Or use the tiny buttons to see each slide manually! This elegant slider type is beautiful and doesn't take up much space, so they can show off all kinds of jewelry.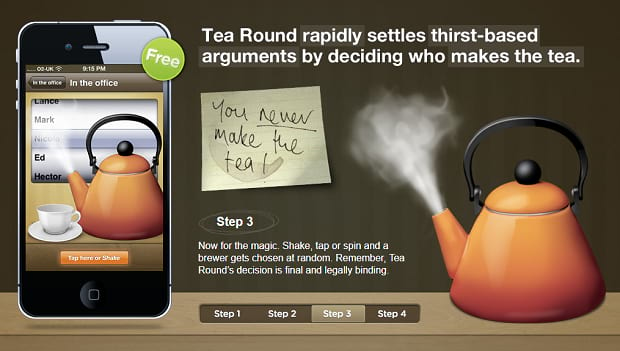 With sliders, it's all about the presentation. Hover over the steps and the image inside the little smartphone will reveal itself as a slider! This is a really clever way to show off your phone app and a unique way to design a slider besides.
Small Sliders
Sliders come in many sizes, from huge attention-grabbing banners to tiny social sliders, as you've seen today. And sometimes a little slider can get the job done much better than a big one. The size of your slider is an important decision, and it depends on what type of carousel you're looking to create.
Please follow us on Facebook and Twitter for more unique slider showcases!