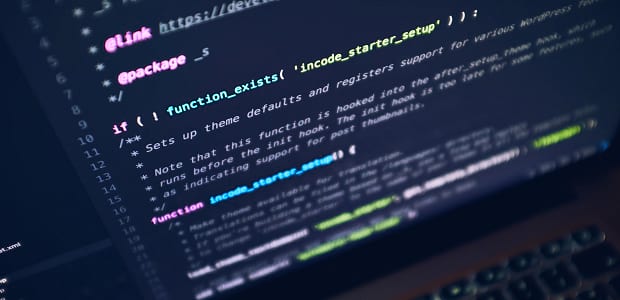 Do You Need a Plugin to Add a Slider to WordPress?
Are you wondering if you're able to add a slider to WordPress without a plugin? It's true: there's more than one way to include a slider on your website, each with their own benefits. In fact, there are three different methods!
Add sliders with a plugin like Soliloquy.

Install a theme with a slider included.

Code a slider yourself.
We're going to go through each of these options, along with their advantages and disadvantages. That way, you can make the choice that best suits your website.
Sliders Without a Plugin
One of the easiest ways to get a slider on your website is to simply install a theme that includes one. You get a hassle-free slider and all you have to do is change the images.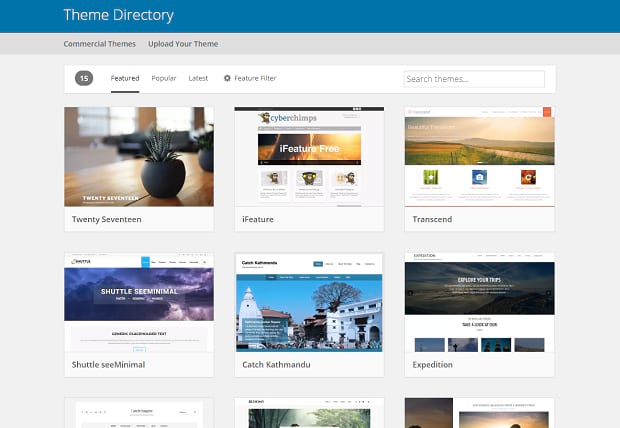 The trouble with this is, these sliders are often lacking in customization. Often your only guarantee is that you'll be able to change the slider images. Want to change the size? The appearance or theme? Or to add a slider somewhere else on your website? You might be out of luck.
Plus, since the sliders are part of the theme, if you encounter a problem or have a question, you won't be able to find any answers or discussion the way you will if you research a slider plugin. You have to rely on the theme author to help you fix your slider.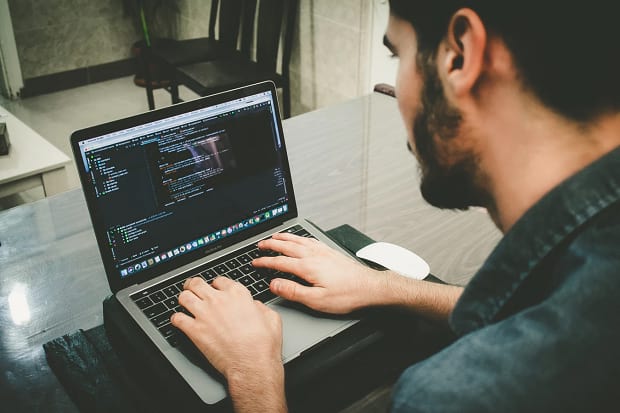 You can also, of course, code your own slider. If you're good with code, this is technically the solution that will give you the most control over your carousel and how it looks and acts.
However, coding a slider isn't easy. Even making basic changes to its appearance or functionality, changes that a plugin allows you to make with the click of a button, can be a big hassle. And if you just take some code off the internet and aren't familiar with web programming languages, you won't be able to customize your slider at all.
If you're feeling ambitious, there are tutorials online that show you how to create your own slider for WordPress. Just make sure to back up your site before making any changes to its code.
Why Use a Slider Plugin?
Installing a slider theme is easy, and coding your own gives you full control. Installing a slider plugin sits comfortably in the middle.
Theme sliders take virtually no setup, but most slider plugins are fairly easy to use too. Just stick your slider's shortcode where you want it on the page. And plugins like Soliloquy come with enough customization options to satisfy those with advanced CSS and HTML knowledge.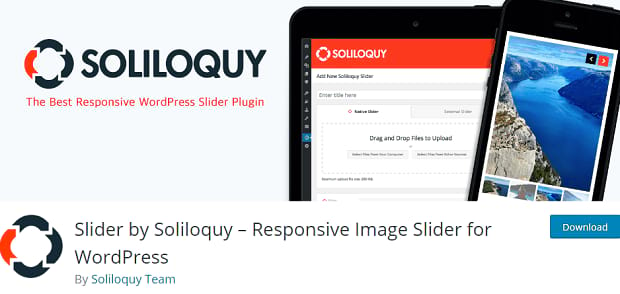 Slider plugins allow you to easily change the appearance, add captions, change navigation options, and more. With a theme slider this may not be possible, and with manually created carousels, it's more difficult to add these features (or remove them if you don't like them!)
Plugins are perfect if you want to add a slider that isn't too simple, but also not too difficult to use — it's just right!
Adding Sliders to WordPress
In most cases, the advantages of using a dedicated slider plugin far outweigh other methods of adding a slider to your website. It's just so much easier to set up, configure, and modify. If you like having full control and working with code, you should try making your own slider. And if you don't care about customization and just want a carousel now, a slider theme may be best for you.
But if you want the benefits of a fully customizable plugin, that's both easy to set up and has room for advanced coding too, definitely consider installing a plugin.
If you're ready to try one out, you might want to learn how to create a slider with Soliloquy or check out the features.
Don't forget to visit us on Facebook and Twitter for more WordPress tutorials!